Some months ago, while we were prototyping the armchair Hanna and the models of the new Collection, a special record played inside our weekly meeting dedicated to the vinyl records of #BertoLive: "Bikini Kill", a song of the group with the same name.
It was not simply a coincidence.
If you are wondering what the Riot Girrrl and our artisan company have in common…well, it seems that you have never called our number +39-0362-333082 and listened to the music when you hold on the line!
We like to think that what we are producing inside our company is not as different as we did during our troubled teens.
In both cases – exactly as it happens for all groups playing in our special area, or when we used to play and write – we had the same need: we wanted a message to get through, we wanted others to listen to us.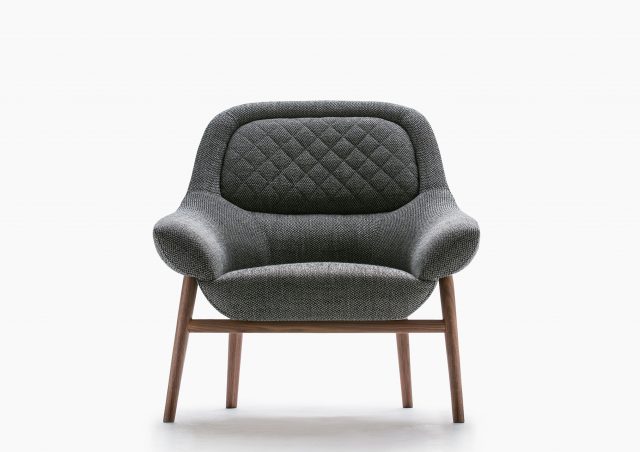 At the beginning three cords, a microphone and some speakers were the only things we needed. We did not have a masterly technique, just to use a subtle metaphor.
What we needed were our passion and the desire of sharing our feeling with others: we wanted to do something special for anyone who was willing to feel and hear our message.
As time passed by we have tried to learn some more cords and to improve our technique by studying, we have got to know the best way to records the trays and to present ourselves, always keeping very clear in our minds the message we wanted to get through. A message defined by our passion.
The stronger the original message arisen out of our passions was, the better the audience felt it.
It was quite simple for us to love the passionate groups, the ones that were able to interpret something real through their music.
We have the feeling that today the same experience is happening to us: we are growing, we commit ourselves to learning and improving our products and services. And we preserve our identity.
All people following us from 2004 can perceive this change: at the beginning this blog was just a mean to let people hear our off-key voice, we were searching some friends whose ideas were very similar to ours and our goal was to let our message arrive to many people.
We do not know exactly where we are now, but we are conscious we still want to get to the point.
The realization of the armchair Hanna showed us the progress we have done during these years: it has been a great effort, starting from the first idea we had and that we felt so beautiful, that is the creation of a piece of furniture that could represent us and become our emblem.
We have deeply worked on the prototype study as we have never done before.
It has been so difficult because we did not simply want to do with what we had; we wanted to reach a real perfection.
We did it with a proper COMMITTEE and with Alessandro Castello who signed the design and followed the works step by step: a group of people that were able to create a piece of furniture we are so proud of, first in their minds and then with their hands, combined with the most colorful expressions used in the laboratories in Brianza.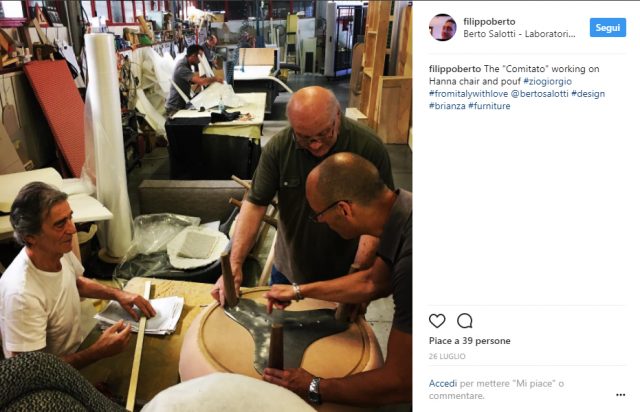 We began with a paper sketch and then went through the first hand carved tests, pure manual exercises, up to the fast prototype out of a polyurethane block shaped by a 5 axle cutter. We kept on working on the wooden prototype, then on the first attempt of padding on a wooden frame up to the realization of the polyurethane model, that is really one of the first experiments of our company in this direction.
We cannot forget the prototype study of the visible frame made of Canaletto walnut and the creation of a special fabric expressly designed for this armchair.
When we look at it we are not ashamed of the emotions this armchair makes us feel. On the contrary, we feel at home.
It is the same emotion you feel when you write your own new song, your own melody and words: it is not just a cover, but an original piece you make by your own.
And it is a success.
Discover how you can make Hanna the main protagonist of your interior project.
Send an email to servizio.clienti@bertosalotti.it or dial our number +39-0362-333082!