The bedroom is perhaps the most important room in the house in regard to your health, and there are certainly many aspects to consider when creating your dream bedroom.
A recent study conducted by the Niguarda Hospital in Milan explains the benefits of getting the right amount of sleep each night (no less than six and no more than nine) as well as the problems that so-called "bad sleep" can have on our health.
We have therefore considered what aspects can promote a proper night's rest, and how your choice of bedroom furniture can make a difference.
The choice of bed.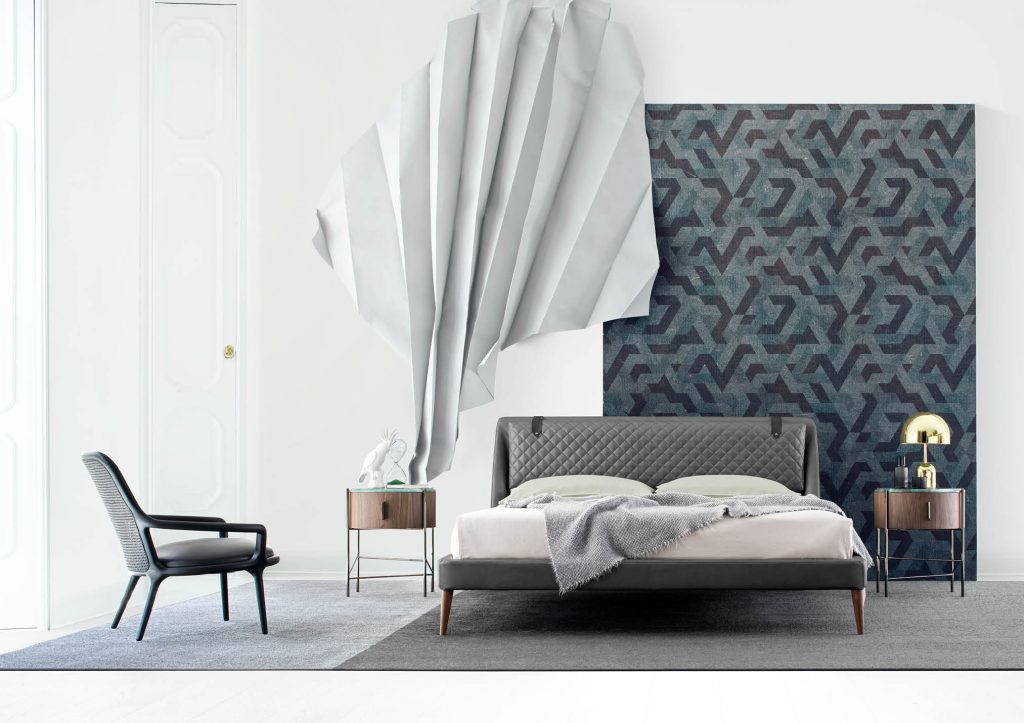 The most important thing to know is that wellbeing does not only depend on the aesthetics of your room. Choosing the bed is certainly the starting point.
Our Collection of beds – modern, upholstered, and with storage – was created to guarantee adequate support, thanks to the most exclusive materials in terms of comfort and ergonomics.
But that's not all: the upholstery plays a fundamental role in both the quality of the bed and achieving your desired look.
Our Research and Development team participates directly in the creation of our textile and leather collections. Together with our art director Castello Lagravinese Studio and the BertO Research and Development team , we select the best threads to create your desired finishes. This has allowed us to obtain an original colour range in very high quality, in true BertO style.
The details make the difference.
The choice of materials and colours, especially for your bedroom, can greatly affect your relaxation.
In addition, harmony between the bed upholstery, the look of your room, and the sheets is not simple to create.
Maybe you have bought your beautiful bed; it as just as you wanted- perfect, comfortable, ergonomic, supportive and welcoming. However, the sheets in your room don't match at all.
We have created an entire Linen Collection for your BertO bed that perfectly matches all the fabrics and leathers in our collection.
Not only will your bedroom then be perfectly designed, but you will also avoid searching for a bedding set which you think could be okay, but could actually be difficult to match.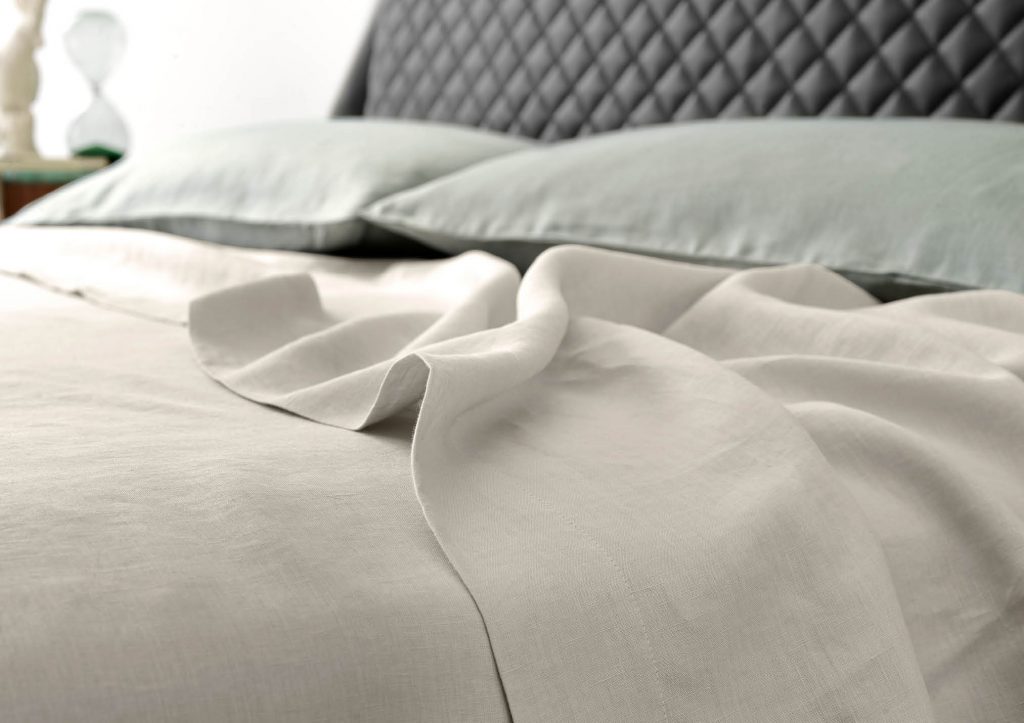 The quality of bedding fabrics prevents allergies.
You will have already realised that there is a huge range of linen and cotton sheets. There is no need to tell you that not all linens and cottons are the same.
The softness of a thick sheet is at the expense of quality. The risk, in fact, is to choose a treated fabric which can cause allergy problems or, even worse, may not be properly breathable.
The quality depends a lot on the threads with which the sets and sheets are made, as well as the finishes.
This is why your bedding set is actually much more important than any other accessory in your bedroom.
If you believe that your wellbeing begins with the design of your sleeping area, and you want to find out more about how to create your dream bedroom, contact our interior designers now. We will be happy to help you to get the most out of the design and comfort of your home.
Ask now for your personal consultation and create your own furnishing project with one of BertO's Made in Meda interior designers