The BertO Textile Collection includes exclusive fabrics and a refined selection of internationally renowned historic brands.
LaMadrid is an original core brand with a Mediterranean look.
La Madrid is a Spanish textile editor very well known all around the world as for design, high quality products and creativity with a modern and ethno-chic style.
The group includes two famous brands: Gell LaMadrid and Les Créations de la Maison.
The society Güell Lamadrid was founded in 1973 and specialized in the wholesales of printed fabrics.
The fresh and colored approach offers patterns and textures in a perfect combination of balanced and modern style, inspired by the elegant character of old Europe.
Les Creations de la Maison proposes, on the contrary, a collection of fabrics with a typical urban style, including timeless suggestions made of many different materials: denim, velvets, printed geometric patterns made of cotton, linen and silk.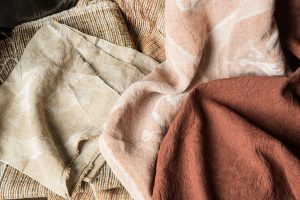 The group is at vanguard of top level interior design thanks to the collections characterized by extremely strong values.
That is the reason why we like this brand and we are happy to have it in our showrooms at complete disposal of our customers.
Passion for high quality products to keep up our prestige
Heritage: a story written on fabric since 1973
Inspiration: from the Mediterranean atmosphere, from style and tradition of old Europe.
Color: a fixation on seduction with a wide range of colors, textures and models.
Life style: offering all customers exactly what they need to satisfy their desires every single day.
Quality: piece by piece, from fabric to fabric, yarn by yarn.
Craftsmanship as the only answer available to the demand for uniqueness.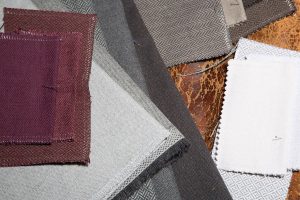 All LaMadrid Collections can satisfy sophisticated and refined furniture requests and decorations: from the most exclusive covers for sofas to the custom made armchairs, even with capitonné finishing; from headboards to bed basis; from wallpapers and custom made curtains to decorative cushions for private flats, luxury residences and contract services.
Every piece of furniture will have, indeed, the warm look of the Spanish countryside or the feeling of a long Scottish day spent relaxing while the rain is pouring outside the window, or even it will look like the sparkle of the sea deep into the beautiful underwater world; floral decorations with a wide range of nuances, styles and colors: Dutch tulips and sunflowers and lavender from France.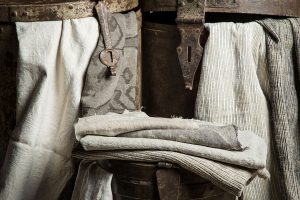 Discover the fabrics Güell LaMadrid, Les Créations de la Maison and the BertO Textile Collection in our showrooms in Meda, Rome or online
For more information talk with our furniture consultants Maurizio, Arianna, Fabio and Cristina: send an email to servizio.clienti@bertosalotti.it or dial our number +39-0362-333082.