We present you now a new collection, which is always an amazing and extraordinary moment for all of us.
Uncountable hands, spoken words, drawings, corrections, and drawings again, prototypes and people have been used to get to this point: we would like to present you our new challenge.
But in this year 2017 – if it is still possible – the news is much more important: let's try to explain you why.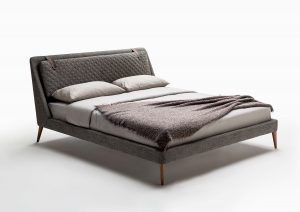 Every company, as for design, fashion or in any market depending on seasonality, periodically produces a new series of product. And up to this point everything is clear for everyone.
The new products 2017 we are now presenting offered us some causes of reflection.
When we thought about what kind of changes we were getting through with #Berto2017, some questions came to our minds:
"Why do we feel we are presenting something that is more than a new collection?"
"What kind of message are we getting from these new pieces of furniture?"
"What are we talking about?"
And one answer came immediately to us: we are talking about a New Vision.
We think we are close to a turning point and we do not simply refer to the effect on the catalogue, but we are really talking about our company.
The Collection 2017 offers a new way of enjoying your relaxing moments: the iconic and defined design is produced with the most innovative technologies available in our sector today; all padding has defined shapes and can be custom made produced up to the centimeter and finishing.
The research for tailoring details brought us to new experiences with quilted stitches, sizes and padding in contrasting colors, Nabuk belts that remind of precious shoulder straps, different surface solutions and material that make your rooms exclusive and unexpected spaces.
That is the reason why we would like to call it New Vision.
But where are we going?
Exactly where we decided to go some years ago when we started working in order to make our fine upholstery tailoring so well known in the world, by giving everyone the chance to get a piece of furniture entirely handmade in our laboratory.
We have worked on a design that is able to satisfy every customer and every special request: a very personal and bold proposal produced with ergonomic technology, entirely custom made; a collection where "minds and hands" have worked together in order to go beyond the limits.
While looking at this "New Vision" we can imagine there is still a long way to go and our challenges are getting harder and more complex.
That is the reason why we love it so much.
And that is the also reason why we feel so happy and proud to start presenting this New Collection to you.
We would like to invite you in our showrooms in Meda and Rome to discover the entire New Collection 2017: Maurizio, Arianna, Fabio, Marion and Cristina are at your complete disposal for any information and support you need.
Send an email to servizio.clienti@bertosalotti.it or dial our number +39-0362-333082.