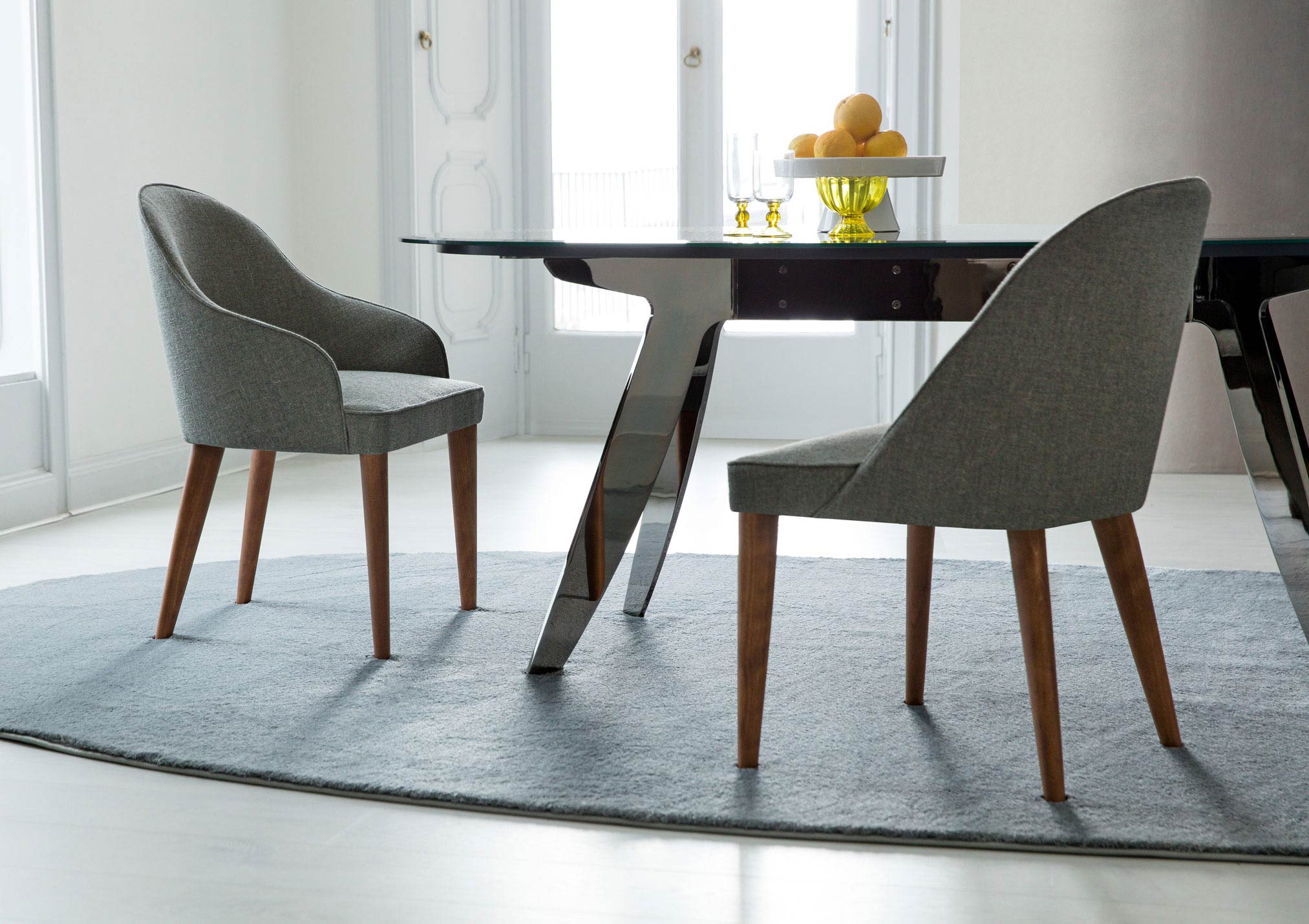 It is not easy to create and realize an accessory you can define as "nice" because…on one hand "de gustibus non disputandum", and on the other one sofas, tables and chairs are subjected to technical and functional characteristics many producers perfectly know.
And what's more, it is not even easy to find nice and functional models, to turn them into something valuable and to create a harmonious mix of rich materials and combine them to get a beautiful item.
And then, in addition if you also want to create something which is even intelligent, well, the challenge becomes much more difficult.
This is exactly what we mean when we say that the chair Judy has a higher QI compared to a standard chair, as it is able to change its sizes, up to the centimeter, according to the room.
We can affirm that thanks to the custom made realization the chair Judy is characterized by a smart beauty. We still have to understand if the videoclip #WhyBerto is as smart as Judy.
Discover the chair Judy and the BertO Collection in our showrooms in Meda, Rome and online.
For more information talk with Maurizio, Marion, Fabio, Arianna and Cristina: send an email to servizio.clienti@bertosalotti.it or dial our number +39-0362-333082