You can buy your Passepartout sleeper sofa directly online as if you were in our showrooms in Meda, Italy, together with our upholsterers and artisans.
The sofa bed Passepatout is the ideal product which can satisfy even the most demanding requests.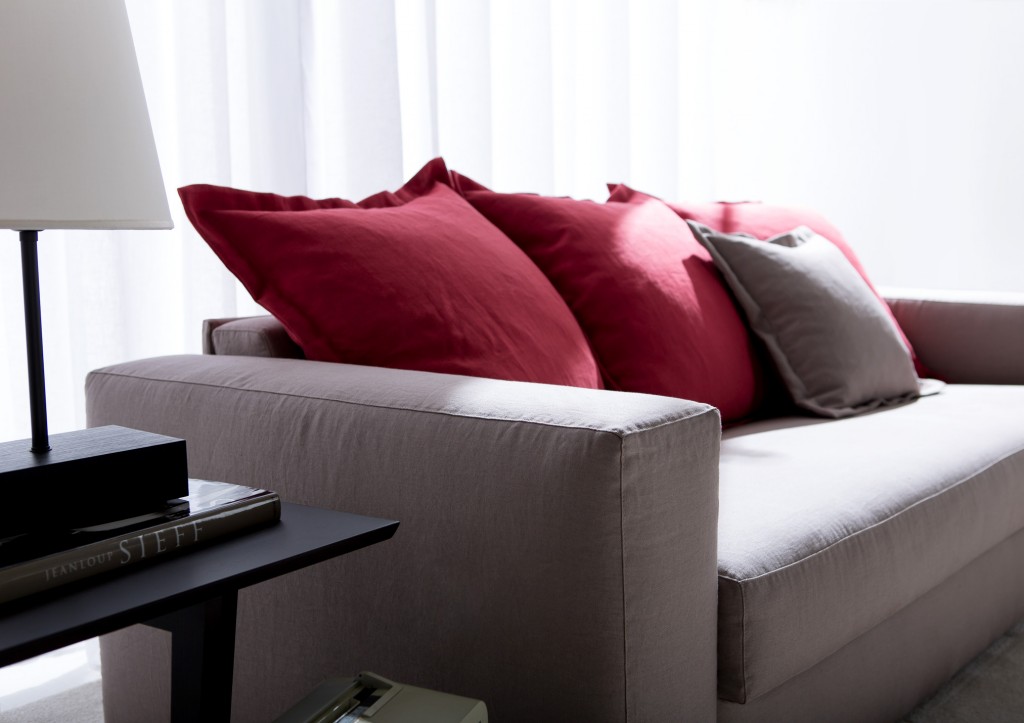 – in its design you can find our upholstery fine tailoring combined with wide and soft volumes
– back rest cushions are padded with goose down and decorated with a flounce profile. They are soft and comfortable and are fixed to the structure through a zip. By opening of the bed you do not have to remove them.
– the sofa has a deep and comfortable seat cushion padded with polyurethane foam.
– through a simple movement the sofa bed Passepartout turns into an extreme comfortable bed with wooden slat frame and spring mattress
As for covers we have selected a very fresh 100% linen fabric available in different versions: with soft nuances for a more balanced finishing or with brilliant colors for a stronger personal feeling.
When you buy our sofa bed Passepartout you are buying our BertO Fine Tailoring Upholstery Quality, handmade by our artisans with more than 40 years experience.
Furnish your house with our handmade sofa bed Passepartout: have it custom made as for sizes, cover and color and add it to your cart.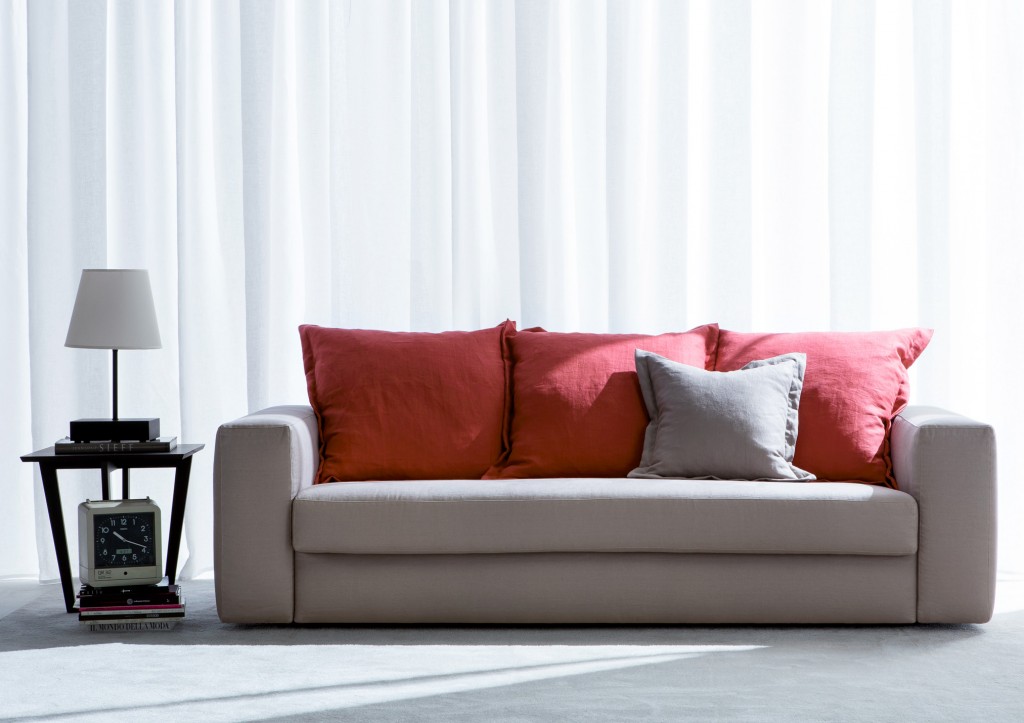 If you wish to have this sofa bed totally custom made, click on our link "talktous" and our interior designers will assist you in any request you have: starting from the choice of the color up to the delivery to your house.
For any information please send an email to servizio.clienti@bertosalotti.it or call our number +39-0362-333082