More and more clients are relying on Made in Meda Design of Dreams to make their dream of a perfect home come true, and we are very happy about this.
Today we tell the story of Angelo and Gloria, of their home and of their great ability to make it vivacious and dynamic every day.
We entered their apartment, which is enveloped in beautiful natural light.
The central feature of their living room is a Dee Dee sofa with a large peninsula.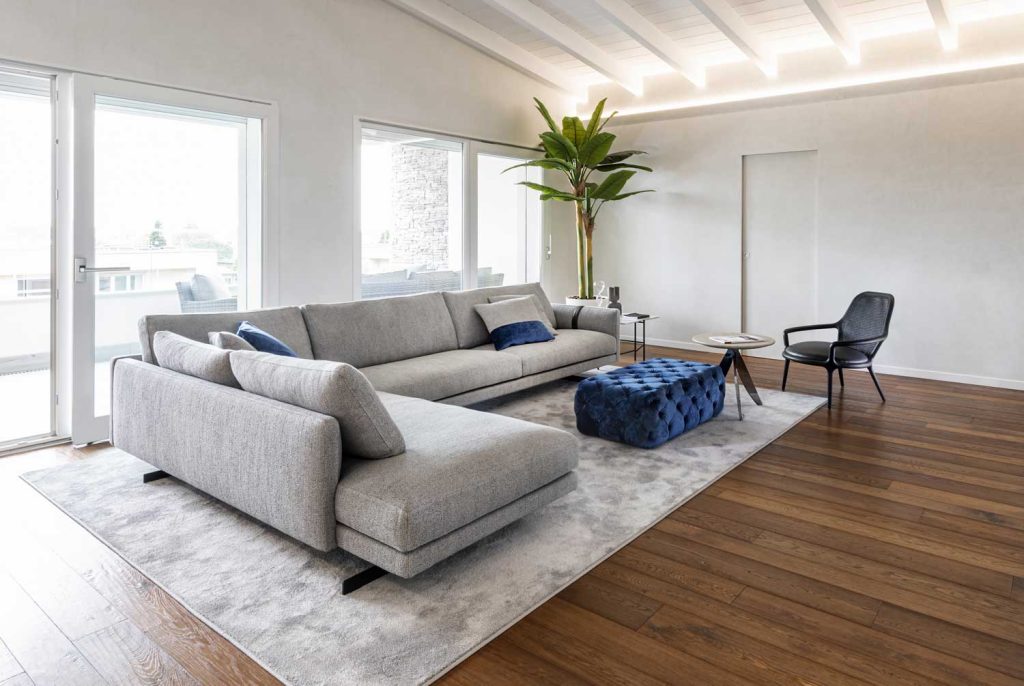 Together with our interior designers, Angelo and Gloria have created a modern environment which elegantly accommodates their desire to "share" wonderful times at home with family with friends.
Conviviality. First and foremost! This was the keyword that inspired the creation of this project.
The design for their living room fully reflects their personalities.
A design that revolves around hospitality that is understood as being the joy of opening the door to accommodate your loved ones.
We had a chat with Angelo, and here is what he said.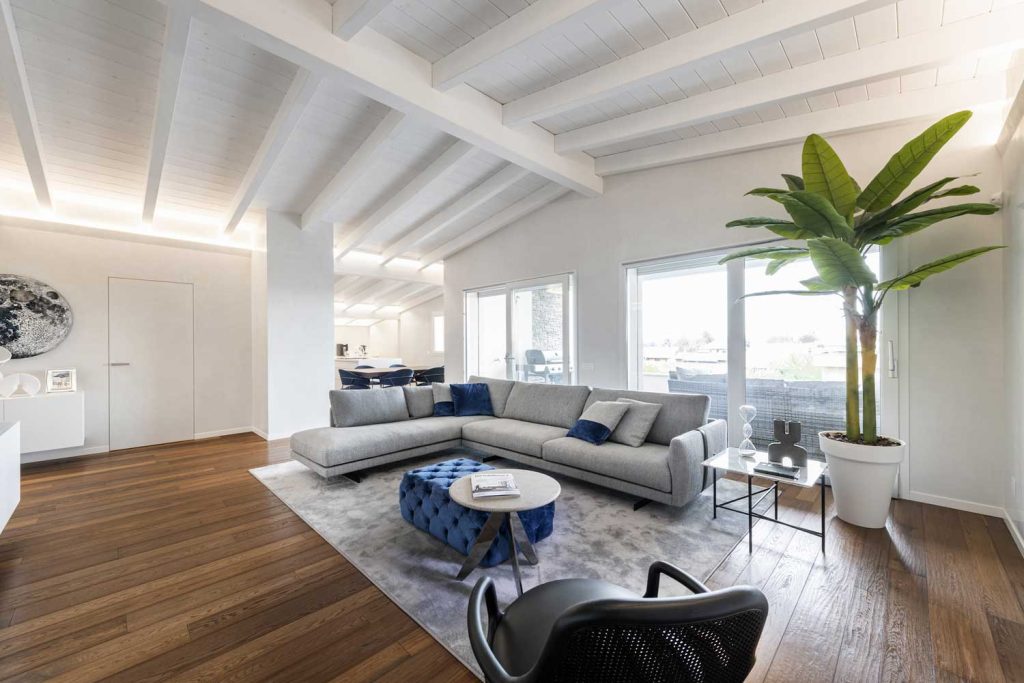 Hi Angelo, from what you have told us, we know that your home is always full of life and activity with dinners and aperitifs with friends. Did you have this in mind when you considered your project?
"Of course, both Gloria and I thought about it… we talked about it together. We have many friends and family members to host. It was certainly an important consideration in our choice".
To make their dream come true, every detail of the environment was studied in the smallest detail to create a coordinated and exclusive project with a careful choice of materials, coatings, and finishes.
Dee Dee, here in the modular version with chaise longue, is completed with the blue velvet Capitonné pouf whose texture is coordinated with the sofa cushions.
The designers have captured and interpreted the desire expressed by Angelo and Gloria to share their space. And they have created a project of enveloping comfort that is suitable for welcoming guests.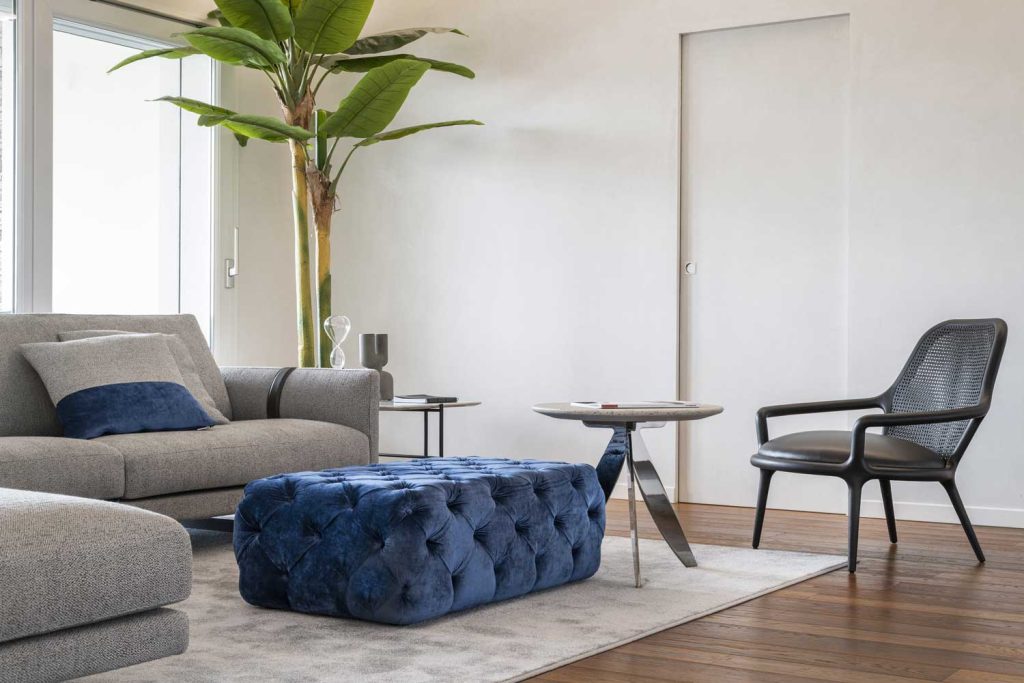 How did you choose BertO for your living room project?
"We discovered BertO on social media; for me and Gloria it was love at first sight".
So you came to the Showroom. What was your experience of it like?
"The first sofa I saw on the site was the Dee Dee and I said: this is the sofa that's right for us. Once we got to the showroom, we saw it, tried it and fell in love with it again!"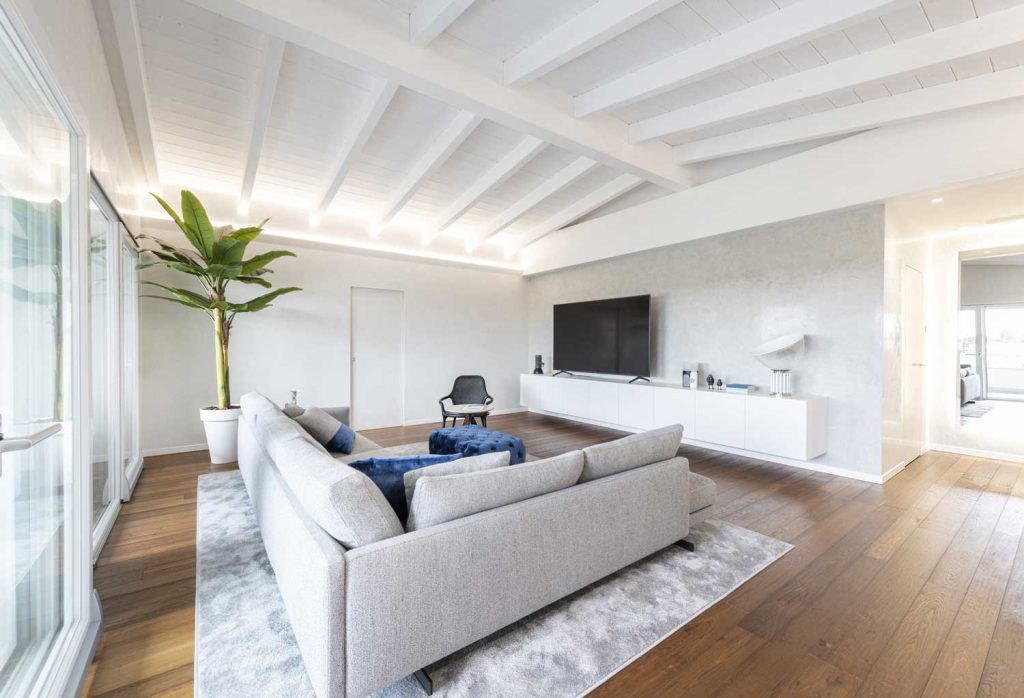 We thank Angelo and Gloria for this interview and for sharing their design project with us.
If you too want to create your Made in Meda dream design project with BertO, ask now for your private consultation with our interior designers.
Ask now for your personal consultation and create your own furnishing project with one of BertO's Made in Meda interior designers