The armchairs Vanessa and Emilia Capitonné are our modern proposals for your living room, but we cannot forget that they hide a long history of tradition and research.
Inspired by the Collection Atelier but with a new look in the New BertO Collection, the armchairs Vanessa and Emilia have been subjected to many changes even thanks to some great opportunities we have had this year, as for instance the participation at the exhibition New Craft during the XXII Triennale in Milan.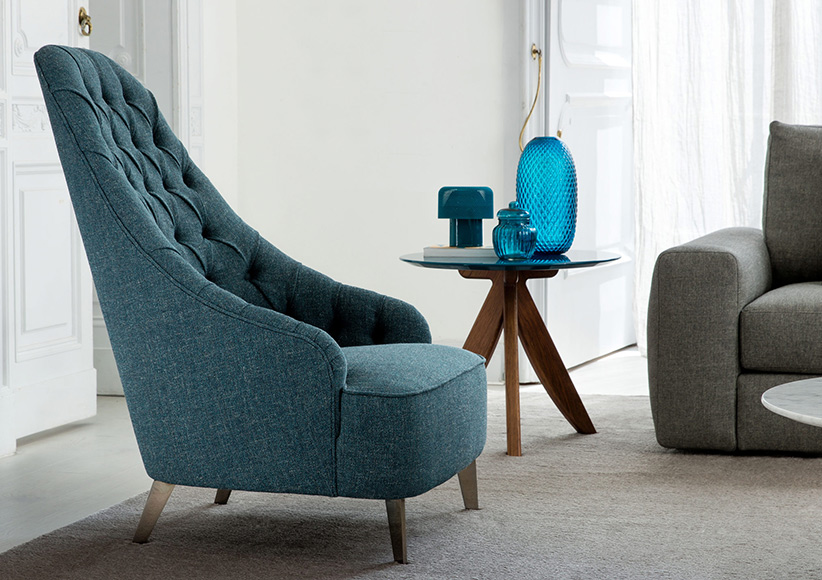 The armchair Vanessa Capitonné plays an important role in the upholstery world and in modern design: comfortable and thin volumes, high backrest with Capitonné finishing from seat up to the top, available with fabric cover, Nabuk leather or grain leather cover and velvet cover.
A new entry in our catalogue even for the armchair Vanessa4newcraft special edition:
cover made of denim fabric with vintage effect, 3D printed buttons, copper steel feet inspired by jeans rivets, entirely realized with the help of 300 "hands" supported by the precious help of our BertO upholsters.
We also present our armchair Emilia Capitonné with smaller sizes (referred only to the lower backrest) but with a perfect comfort that can satisfy even the most demanding customers.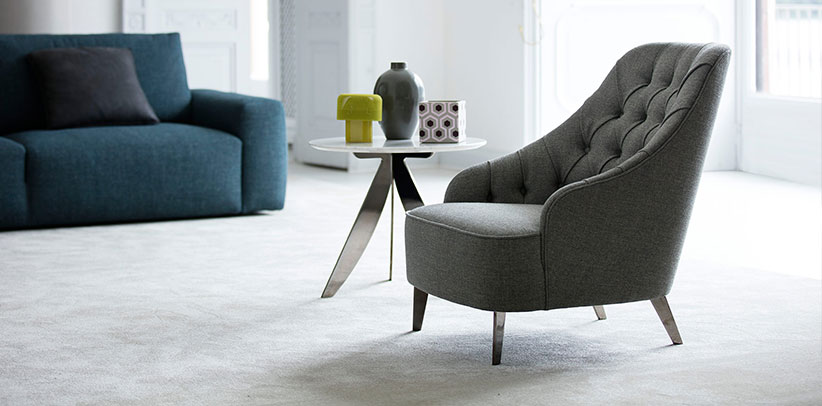 A comfortable armchair with a precious Capitonné finishing and with different covers available: cotton, linen, with thinner or thicker yarn, grain leathers or with vintage effect.
The black chromed steel feet are totally custom made available as per all other details of the armchair or they can be replaced by a swiveling base.
But there is something more to say.
When we thought about the look we desired for #BertoLive – the special place inside our showroom in Meda, where passions (not only our passions but also our customers' passions) are alive and become a real experience to live – well, the armchairs Vanessa and Emilia played a leading role.
We present them with Nabuk leather cover with vintage effect, copper steel buttons and feet: they represent our passions, our design and our love for music; you can sit there and listen to some good music played by the vinyl records and get involved in this amazing place.
Discover the armchairs Vanessa and Emilia with Capitonné or plain finishing either online or in our showrooms in Meda and Rome.