The Dee Dee sofa by BertO is the protagonist of an article dedicated to the winter mood in the December 2019 issue of Living Magazine (and it anticipates next season's colour which has just been announced by Pantone: classic blue).
How does Living, the most highly-rated magazine in this sector and the most read by anyone who wants to keep up-to-date and take inspiration for furnishing their home, see the winter season?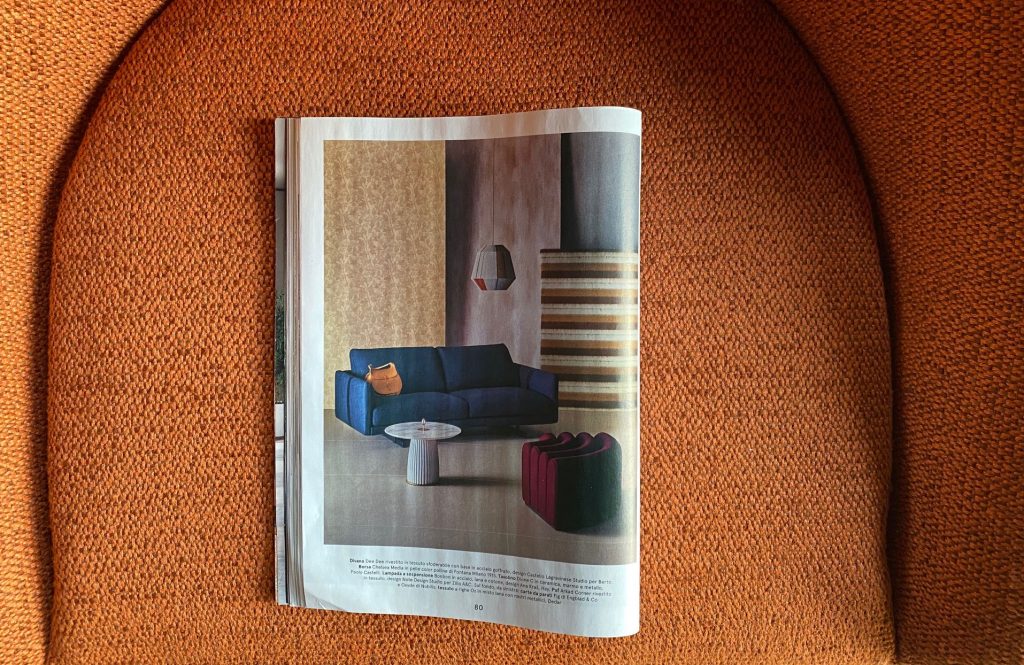 Design made in Meda
The Melodia Invernale proposed by Living suggests original textures and fabrics, coloured wallpaper and resins and metals with authentic finishes. At the centre is Design with a capital D: unique pieces, unmistakable for their colours, textures and essential forms, just like the Dee Dee sofa.
In this context, the stylist Daria Pandolfi and photographer Danilo Scarpati have chosen the Dee Dee sofa to represent an original, elegant and exclusive environment, without running the risk of creating a cold atmosphere, even if the season would suggest this.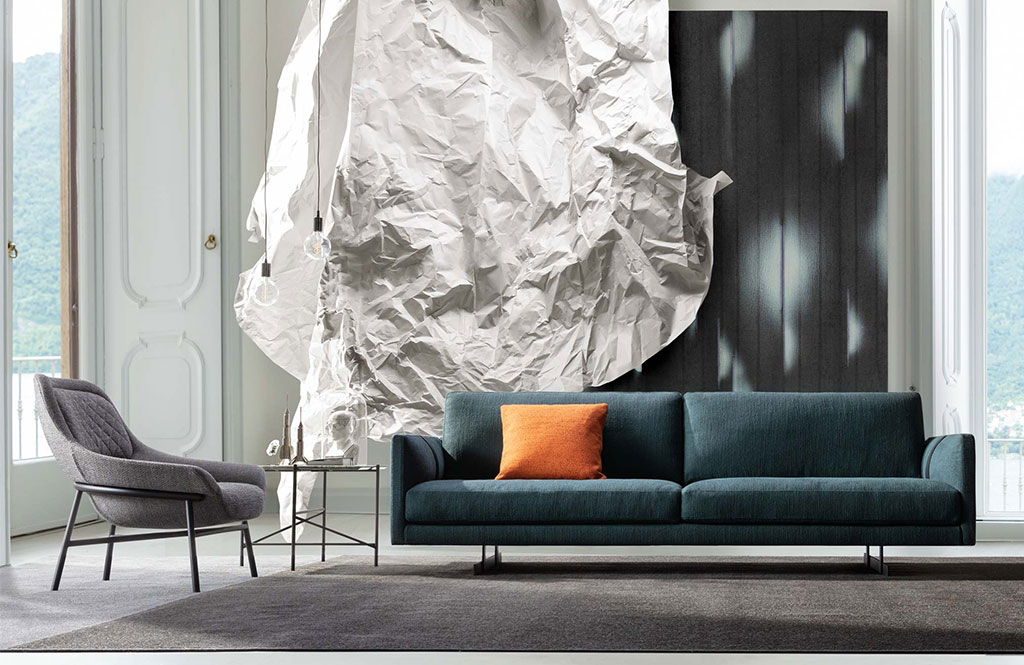 Decoration
The article in Living Corriere della sera tells of an essential and strongly contemporary design.
It describes how internal decorating today thrives on a combination of memory and courageous inventions.
On the other hand, what is a home if not a welcoming place in which to live your most precious and emotional moments?
The Dee Dee sofa was created with these assumptions in mind but also a strong decorative characteristic.
The feet, realised in black, embossed powdered steel, are in the form of a sledge which raise it from the floor giving an impression of lightness and enhancing the entire environment surrounding it.
The straps which embrace the armrests, either in black leather as in the photo or in coloured Nubuck leather, lead the way for furnishing the whole living area with small tables, rugs, armchairs and decorative panels.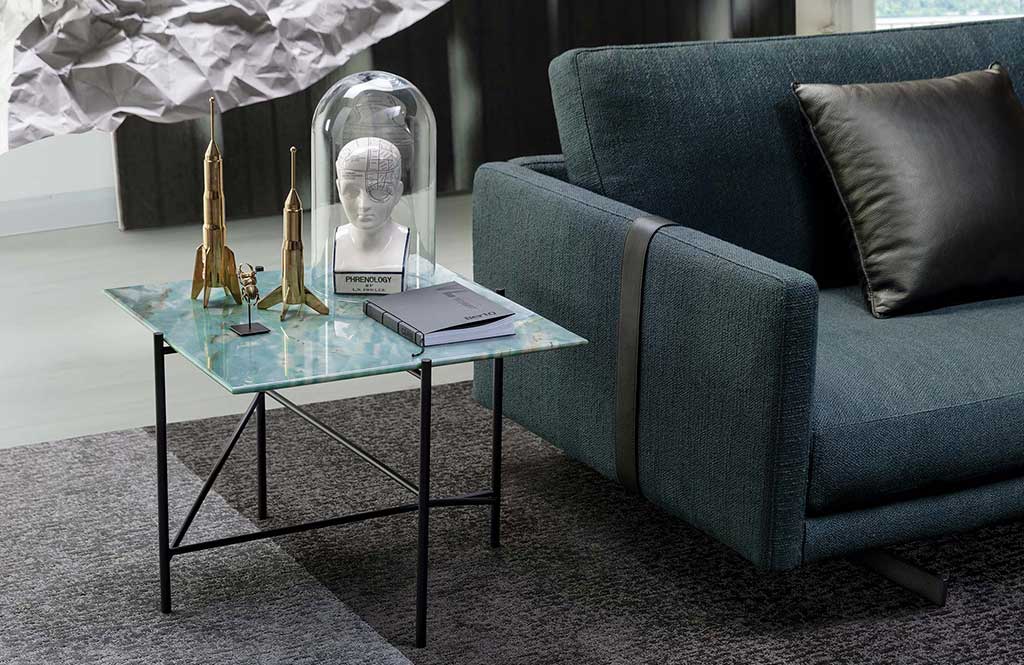 BertO Style
The BertO style follows this necessity with an exclusive proposal and a unique and original collection of furnishing accessories created by the same designers – Alessandro Castello and Mariantonietta Lagravinese from the Castello Lagravinese Studio – who also designed the Dee Dee sofa.
Find out how to achieve your furnishing project for the living area with the Dee Dee sofa in perfect BertO Style.
Call us on 0362-333082 or write to servizio.clienti@bertosalotti.it and make an appointment with our furnishing consultants in the BertO Showrooms.