In perfect style #WhyBerto, "Why TimeBreak?" is a question but it is also an answer.
We posed this question to our upholsterers and our furnishing consultants who daily meet our clients from Veneto, Piedmont, Lombardy and Lazio and who speak with the rest of Italy (and the world).
We have been inspired by its infinite possibilities to transform itself into "the perfect sofa" for everyone while however remaining faithful to itself.
It is upholstered in elegant fabric, from the most elaborate textures to light and airy fabrics or it can  wear leather like a second skin.
The details like the pinched stitching and the feet in black gloss chrome-plated steel  which make it an icon of modern furnishing have been perfected and enriched to make it a prestigious addition to over 1000 homes.
Every single piece is made-to-measure for the dimensions, the upholstery and the finishes.
Every time it is made to order.
Every time following the indications of every single client.
Every time it is specially made to satisfy even the most specific needs.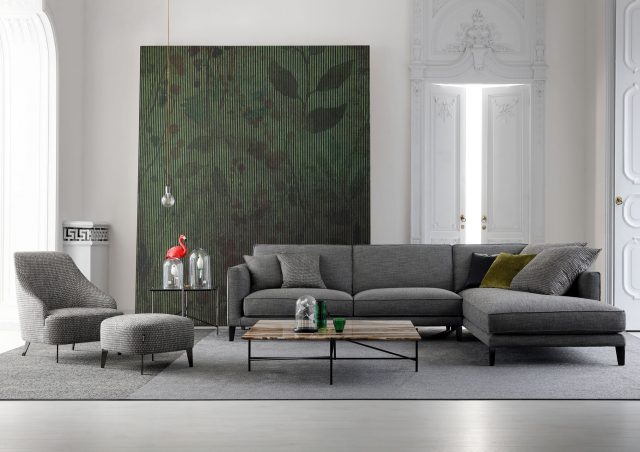 So the question arises spontaneously (even if we already know the answer): why is this sofa, created on paper in our design studio and formed month after month, getting better every time, in our Sartorial Upholstery Department in Meda, so representative for us?
In other words Why TimeBreak? (Replies suggested by the general public #WhyBerto)
Time Break is a sofa which creates a special relationship (something which we try to achieve every time with all our clients): it is a modern BertO sofa which combines an original design with great comfort.
Many times it has been made exactly as we had imagined it, in the dimensions, the details and the upholstery.
It is the sofa which, more than many others, reflects the spirit of our society.
The spirit which urges us to continue to improve, continue to grow, to develop greater comfort, greater resistance and to create a collection of fabrics which fits to the perfection every centimetre of the sofa.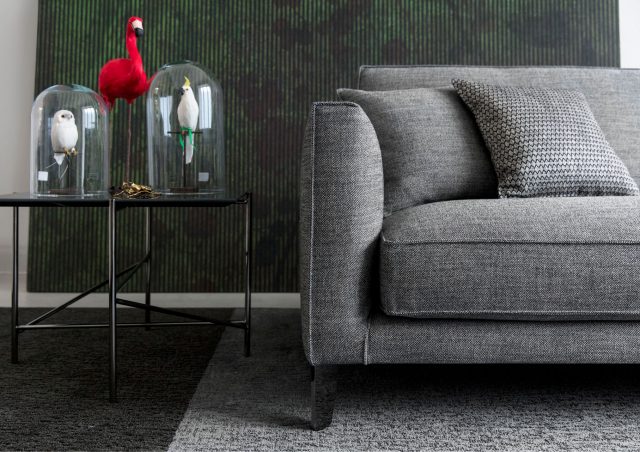 It has been re-designed many times following the aesthetic  and structural characteristics desired by our clients: walls of antique homes irregular or with a hexagonal or rounded form.
The Time Break sectional sofa is special for all the following reasons:
Modular version both angular and linear, can be totally personalised for every client.
Deep welcoming seat.
Slender structure with soft supporting seat cushions.
Innovative and personalised padding technology: ergonomic, soft in the centre, more rigid around the perimeter, covered with a layer of goose down.
Slender armrests perfectly shaped to form a 90° angle, decorated with pinched stitching.
The feet are an exclusive BertO design finished in chromium-plated steel with a black gloss finish.
It is available either with fixed leather upholstery or removable fabric covers.
So, if we had to answer the question "Why does Time Break represent us so well?"
We could only reply: Time Break is a sofa with the Spirit of '74