Obviously when Prime Minister Gentiloni shook hands with Filippo Berto on 16th March 2018 during the presentation of the Radical Green Awards in Trento, it was an emotional moment for us.
But thinking about it, it was no more emotional than when we saw Nicoletta and Flavio – important craftsmen in our society – smile while glancing through the pages of the Corriere della Sera where a young journalist had been kind enough to write an article about us.
Or maybe as emotional as being invited by well-known figures such as Stefano Micelli, Cristina Tajani, Annibale D'Elia, to present BertO to that authentic laboratory of ideas which was Manifattura Milano Camp.
Emotions, accelerated heart-beat. But also trepidation and anxiety.
It seems that strong emotions are an integral part of the life of our society so we have decided to give it a name.
We have "baptised" this emotion, always present and prominent in our lives, the "Spirit of 74".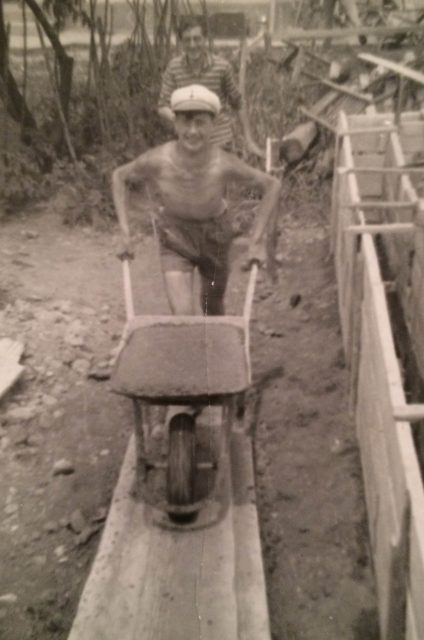 Spirit of 74?
In 2018?
Yes, in 2018, and probably for the coming decades.
Let me explain.
A Prime Minister, master craftsmen such as Flavio or Nicoletta (or anyone else in our laboratory), an important event for new ideas in manufacturing in a city like Milan… these are all fruits of the same tree, effects of the same cause.
It was in 1974 that we started working towards the moment when, a few days ago, we shook hands with Prime Minister Gentiloni.
And it is since 1974 that Flavio and Nicoletta have been working towards the moment when they could read – with a smile of incredibility and satisfaction on their faces – their story in print on the pages of Corriere della Sera.
So it is with 1974 that we are setting out on the path we disclosed at Manifattura Milano Camp, grateful for the opportunity to present ourselves.
If all this is happening, it is happening thanks to the Spirit of 74, something which the BertO brothers set in action in that year.
The steps forward that our society has taken in all these years are fundamental and important.
But – even if the numbers today tell a bigger story – we are aware that the important steps, those which taught us how to work, how to expand in the right way, how to learn something new every day, are those steps taken in 1974 and the following years by Carlo and Fioravante Berto, together with the initial group.
Crazy times of productivity, invention, ability, energy, entrepreneurial visions, humility and work…. not in the first position but in every position with only the exception of the family (all however engaged in the work). An incredible principle, something for which there are no words but, as we can see- finds an abundance of facts.
The only thing that can explain all this is an emotion, a spirit which guides the actions.
We have called it the Spirit of 74, and this spirit still leads us today.
Whenever we want to transmit that energy, that vision and that motivation to a young person from Veneto or Piedmont who, for the first time, enters into one of the BertO showrooms or laboratories to start his career, it is to them, our founders and their spirit, that we refer.
And very often the magic happens.
A young man or woman understands, takes this ideal and makes it his own.
Even if he or she has never known the founders of our society, even if, in 1974, their parents were still in secondary school, even if they still don't fully realize it… they are working with the Spirit of 74.