One of the biggest problems when you are considering buying new furnishing for your living room is trying to find a meeting point between design and comfort.
Imagining it in your environment.
We understand that at a quick glance it can look like a sofa but …. Dee Dee is a "NON-sofa".
Dee Dee, which takes its name from someone who became famous for their exceptional talent is exactly this: of its kind, it is a talent never seen before.
Why?
Because it is exceptionally good at doing many things.
Just like the genie in the lamp, it amazes you every time you summon it.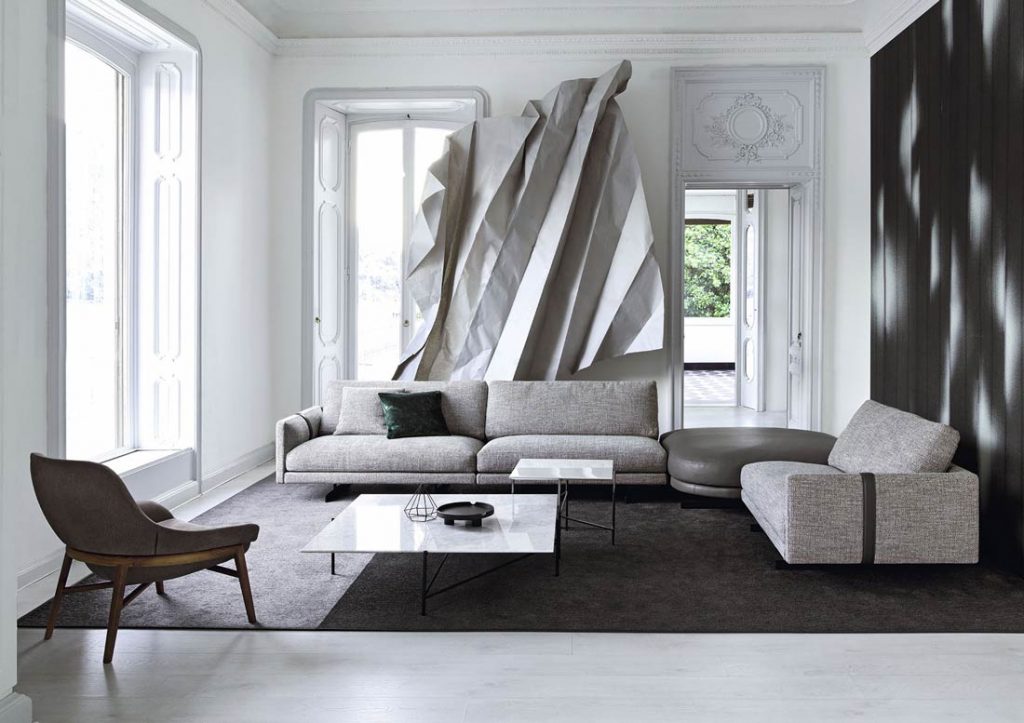 Even before you even get to know it, while you are just looking at it you are aware that it changes and takes on different forms.
And not just the simple disposition of the seats or the sizes, a bit bigger or a bit smaller.
Dee Dee it is more than that.
Dee Dee can become a complete system where the maximum expression of its personality turns it into a completely different furnishing element: the Rockaway pouffe.
Wait a moment: how can a seating system become a pouffe and vice versa?
As we said before, Dee Dee is amazing.
It can also become a free-standing seat, separate from the main element with classic seats, to take the form of an elegant yet independent, comfortable element.
External yet incomparably coordinated.
An extra element which seems to challenge the environment with its autonomous yet perfect individual identity.
The Rockaway pouffe blends with Dee Dee by connecting wide angles like no other sofa is able to do, and it offers fantastic solutions, from minimal to the most sophisticated, without sacrificing any of its style.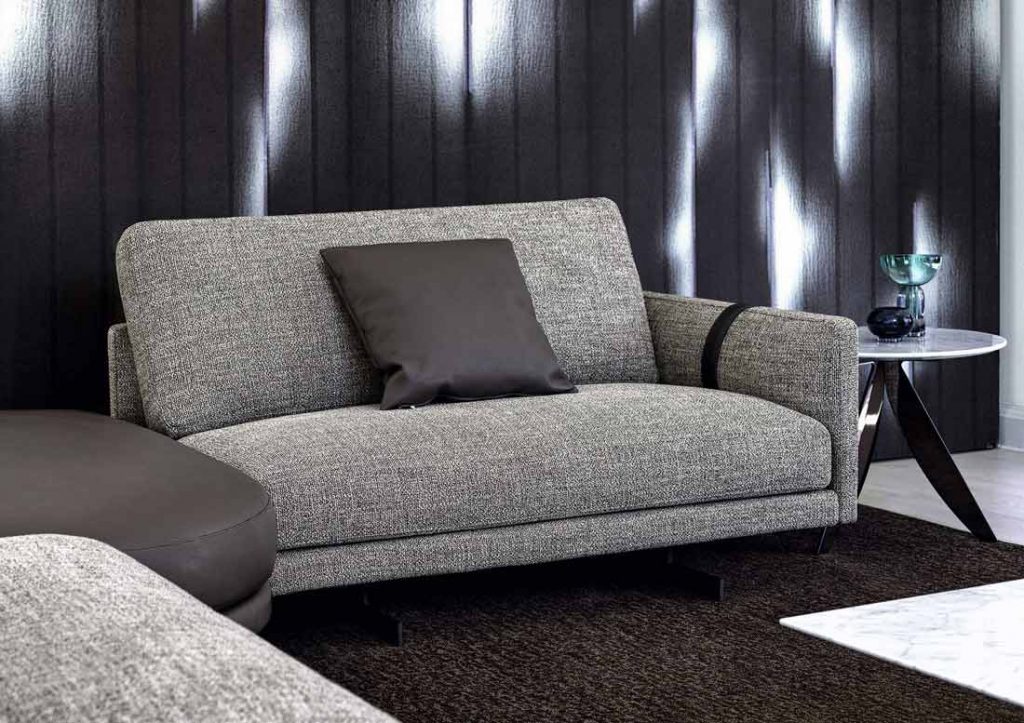 And then it comes together.
When you get close to Dee Dee – just a few seconds for touching its upholstery and you feel an irresistible urge to let yourself go and sink into the comfort provided by the padding in polyurethane foam with differentiated densities and the softest goose-down -any other option ceases to exist.
Deepening this acquaintance goes through many pleasant stages for the eyes and well as for the body.
Your eye is caught by the details such as the minimal legs in black embossed steel which support the light, delicate steel base.
Your eye is drawn to the "signature" leather straps which wrap around the armrests and to the elegance of the whole.
To the stylistic canons which give a sense of harmony to "The Dream Design" which is Dee Dee.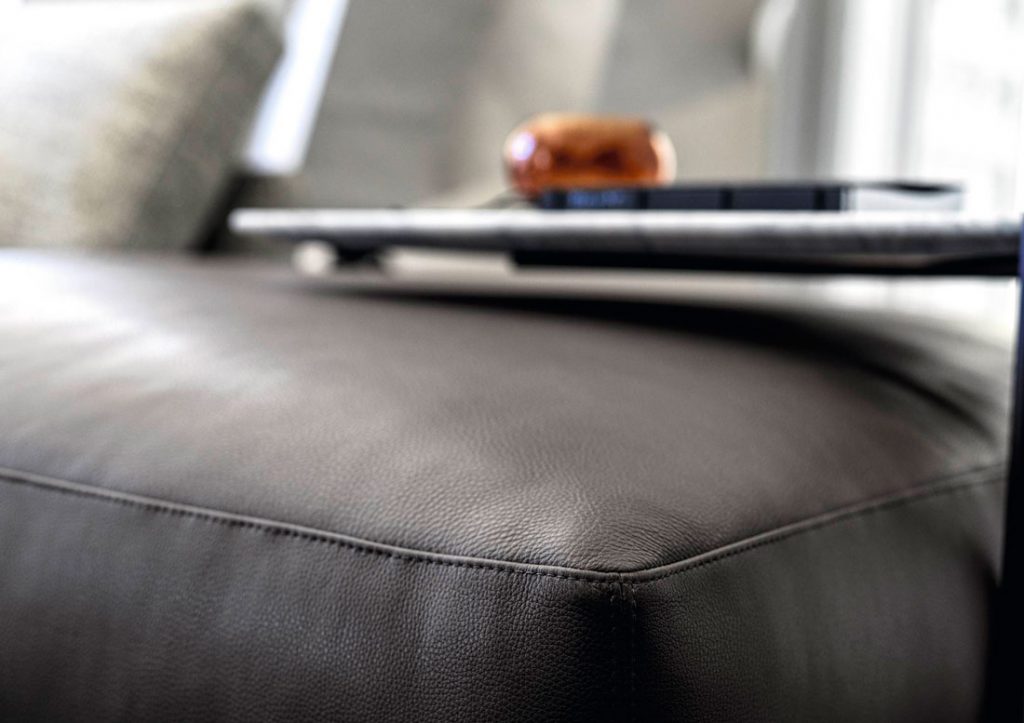 All this seems to be a dream but no, Dee Dee is a reality.
And this is thanks to the town in which it was conceived and created.
Because Dee Dee is Made in Meda.
Only in the Design capital of the world could such a furnishing icon of this level be produced.
Because only in Meda can our craftsmen produce these works of art which, over many decades, have dictated good taste and lifestyle throughout the world with ideas, designs and products which have made Italian design the absolute protagonist.
Dee Dee is of this breed.
Dee Dee is Made in Meda: just look at it, look at it with the eyes of someone who understands the history of our town and its importance in international Design.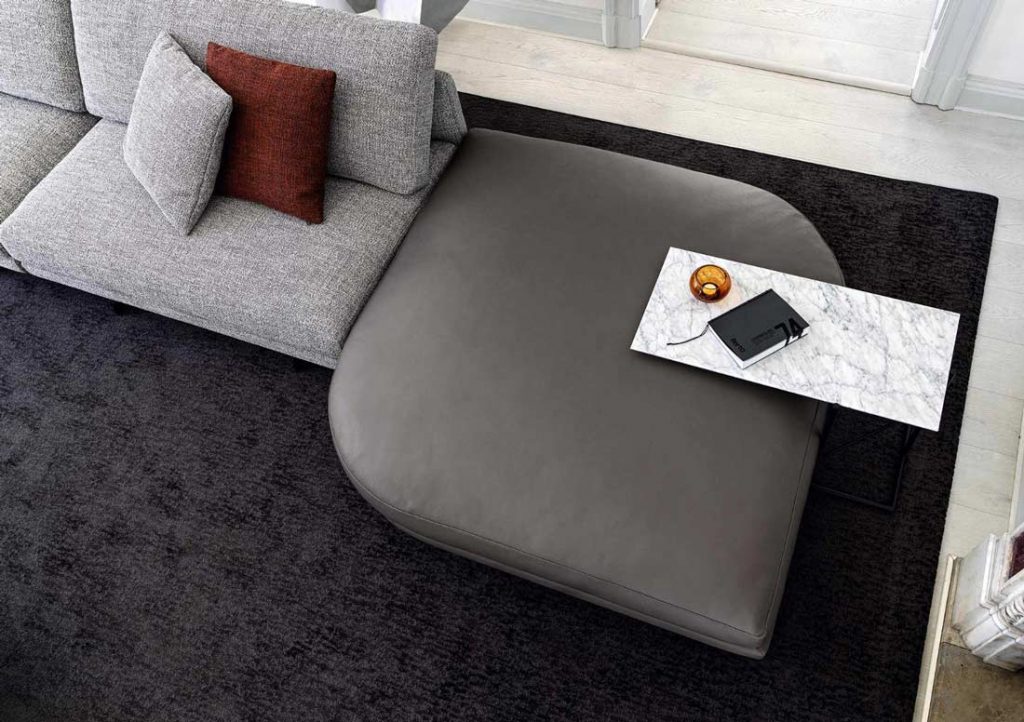 BertO's dream is to spread this knowledge and promote the most important town in the world of Design.
Meda is, in fact, the town where you can find the greatest concentration and synthesis of craftsmanship and know-how in the world. It is a town where you can find unique skills, advanced technology and where traditional workmanship and techniques are passed down from one generation to the next, where you can see the famous cabinet-making school and where you can still find designers who have resolved and designed some of the most complex and important projects in the world.
Today an expert interior designer is able to make you live the experience of a design Made in Meda thanks to the intervention of BertO.
Realize your design project! Ask now for your personalised consultation with one of our interior designers!
Ask now for your personal consultation and create your own furnishing project with one of BertO's Made in Meda interior designers