There is a very simple way to define Made in Meda: three words which represent 300 years of history in the field of furnishing and design, years which have made our town the capital of Italian Design throughout the world.
Many times we have wondered about Made in Meda and the reasons which have made Meda the world- famous Design capital it is today.
And while many of these reasons are evident to all of us in our daily life, other reasons have more historical, cultural and social roots.
In all this we can trace some fundamental facts which indirectly answer the question.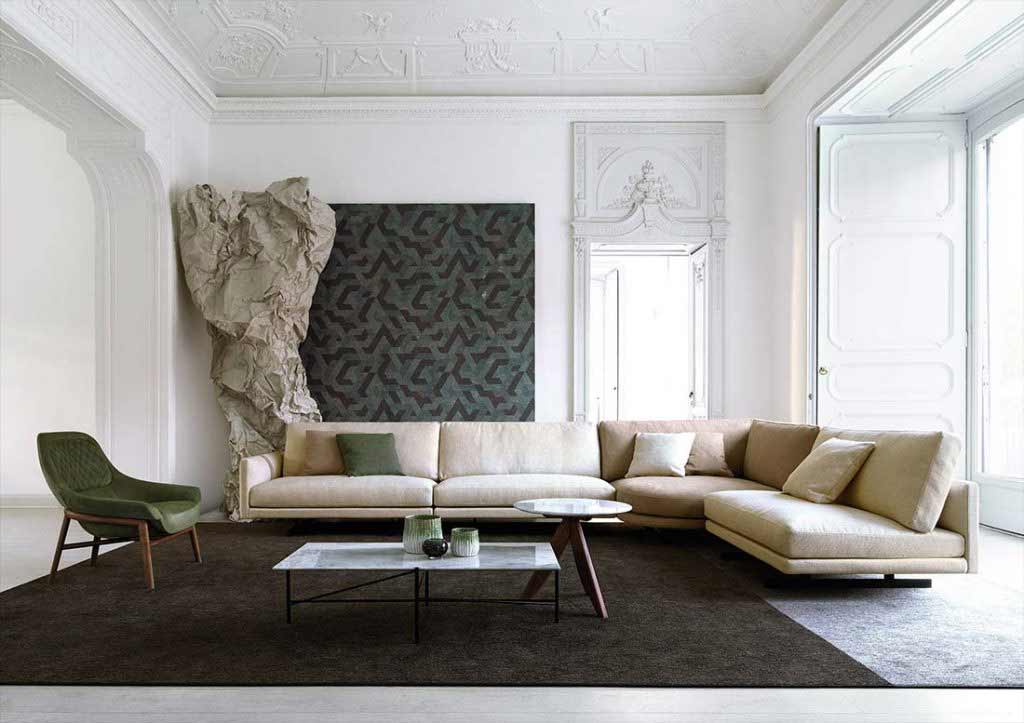 What is Made in Meda, and what is the historical basis on which it has built its position as leader in the world of Design?
The answer is that the history of Meda and its surrounding production territory goes back hundreds of years.
Well before Alessandro Manzoni mentioned Meda in his book Promessi Sposi (the nun who discovered and denounced the nun of Monza for her relationship with Egidio was from Meda, and the character was inspired by a nun who really existed in the 17th century), our town was a reference point for the exclusive quality of the fittings and furnishing in palaces and noble residences.
There is proof that the economy quickly evolved from agricultural activity towards woodwork in a period (here we are talking about the 18th century) in which this was not yet a productive sector but only an activity for few craftsmen.
The attitude towards hard work and the passionate dedication of a race of men used to getting up before dawn, characteristics typical of our farming forefathers, quickly led to the opening of factories which shortly took over from the first artisan workshops.
The years between the period of the nobility and the rise of the middle classes in Lombardy saw the start of the first societies, at the neginning just small companies then gradually bigger and more important. During that period the production of furniture and woodwork started to attract families from other parts of Italy.
Certain names began to gain recognition but it was only in the so-called short twentieth century that those who would bring international lustre to Meda were born and became famous, names which were to make Meda increasingly well-known and appreciated.
Together with the high quality which has always been a characteristic of this territory we can add the period of great Italian design, that which today every design enthusiast can admire in any room and in any Design Museum in the world.
Meda is the absolute protagonist thanks both to the extraordinary ideas and projects designed here as well as to the societies which have transformed those projects into concrete reality, products which became global icons during the 20th century.


Not only icons of Design but also of good taste and style.
Made in Italy, as we know it now, is a design which is appreciated and valued throughout the entire world.
In all this those of us who were born and brought up in Meda (in 1974, as stated in our book #Spiritof74), continuing to grow and extending our presence both in Italy and abroad, are direct witnesses of an extraordinary reality made up of a production network unequalled anywhere else in the world.
Writing this brings to mind an event which occurred several years ago here in Meda.
An internationally famous journalist was visiting us and, after having introduced him to some of our delicious local dishes, we decided to let him "touch with his own hands" the products for which our town is renowned.
A long walk lasting several hours through the streets of Meda would not have meant anything if we had walked in silence. All he would have seen were house, small warehouses and modest factories.
A scene with no particular significance.
But it was the story told by his guide who – in his own words – let him "discover a new world" (and subsequently write a beautiful article).
With discretion and simplicity he was introduced to all the single realities which, directly or indirectly, work for the world of Design.
The craftsmen who work on the upholstery, those who produce the frames, those who manage logistics, those who sew the fabrics, those who develop the prototypes, who take care of the finishes, the varnishers…..
Dozens and dozens of people at work, silently and diligently, working for famous names from Dubai to Los Angeles, craftsmen carrying out every type of work of the highest possible quality.
In fact it has been calculated that in the furnishing sector in Meda there are about 700 societies out of a total population of 21,000 inhabitants.
A ratio of one society for every 30 inhabitants.
This simple data clearly demonstrates the idea of a territory which has production and innovation in its DNA.
Every morning, at the beginning of each working day we feel proud to operate in such an important economical, social and historical context.
Find out how to realise your personal project with the Dream Design Made in Meda by BertO!
If you too wish to realise a completely personalised furnishing project for your own home with the Dream Design Made, call the number +39 0362-333082 or write to servizio.clienti@bertosalotti.it
Ask now for your personal consultation and create your own furnishing project with one of BertO's Made in Meda interior designers