If there is a time – over the last several years – that there have been so few reasons to be happy, maybe that time is right now: in the middle of a global crisis, under attack from an insidious enemy that we can't even see.
And yet, once again, the generation that preceded us has come to our aid.
Just a few months ago we presented our book The Spirit of 74, which in fact praises the combative and enterprising spirit which, back in 1974, gave the founders of our society the courage to set out on their entrepreneurial adventure.
We, in today's society in 2020, are totally aware that what we are doing today is thanks to them.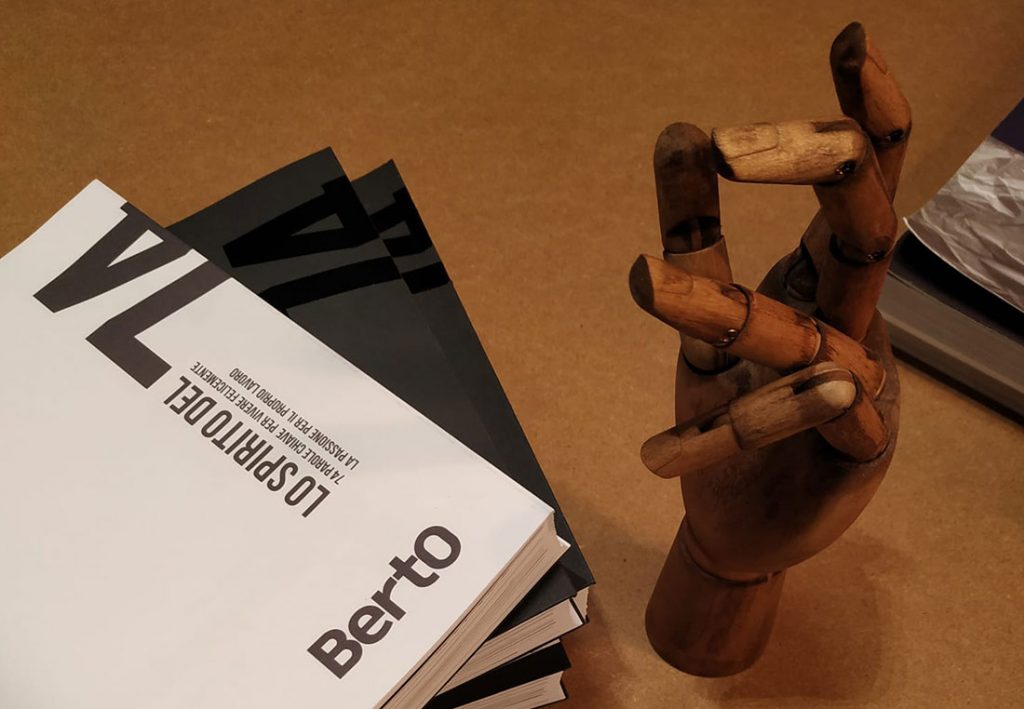 In that book we wrote about the 74 significant words which are important for everyone who works with us and also for anyone who chooses our products.
But why can our founders help us through these difficult times?
Because in their lives, both personal and professional, they were faced with difficulties far greater than those we are living through today.
Periods when there wasn't always work and many families found life very hard.
Well-being was only for a few and well-being certainly didn't mean a luxury car or a second home.
With the hope of having a better life, people often had to leave their homes and families to search for fortune in foreign countries, a painful choice which was often fraught with insurmountable problems.
Nothing to which we are used to in our lives today was ever part of their lives and neither did they expect it to be.
A normal day – and this we know from passed-down stories and direct testimony – did not include moments of leisure: people worked hard, from dawn to dusk.
But this never stopped our mothers and fathers from being happy.
Maybe it was a more sober feeling of happiness than that which distinguishes our lives today, although no less true.
The happiness that comes from emotions, from loving relationships and from the satisfaction of doing the right thing: that type of happiness was never lacking.
As very often happens, happiness comes from doing the right things, making the right choices and from knowing you have done your duty at the end of the day.
Happiness comes from knowing that you have overcome yet another difficult moment and to have done it in the best possible way.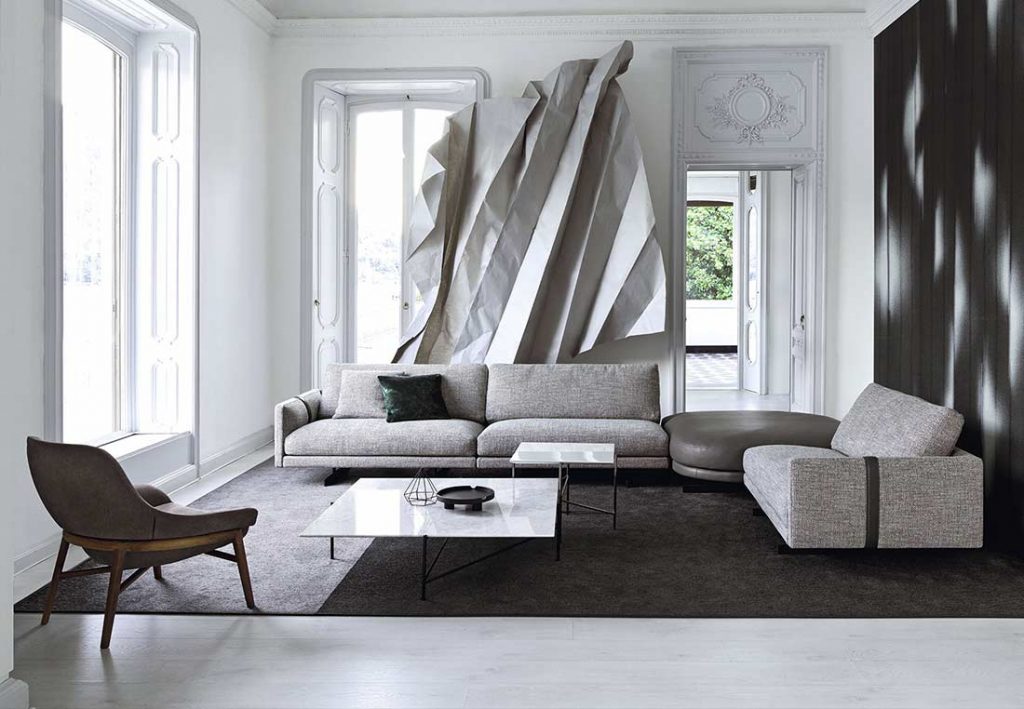 That's why, even in the middle of this awful quarantine, we have decided to stand by our customers with even greater energy and enthusiasm, strengthening our service of furnishing consultancy.
Thanks to design and the BertO system, our interior designers are able to work together with our customers to find professional solutions to the complex problems which arise when furnishing contemporary environments even, and above all, in moments such as these.
For example, with the Dee Dee sofa in the new 2020 Collection, the innovative seating system re-considers the rules of design and comfort thanks to the versatile elements which can be protagonists of many sophisticated corner compositions.
Book the consultation reserved especially for you and create your furnishing project together with one of BertO's interior designers.
Ask now for your personal consultation and create your own furnishing project with one of BertO's Made in Meda interior designers