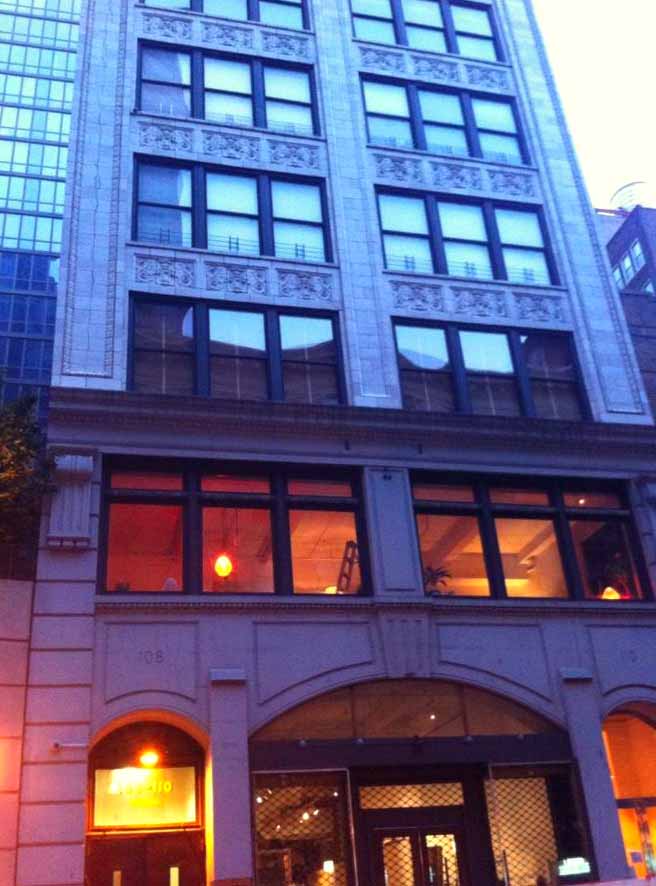 Entering the newly renovated loft by Design-Apart for the first time, you will discover that you feel right at home.
I arrived in New York on Tuesday evening. The first thing I did was to go directly to 110 W. 25th Street, I could no longer resist.
As soon as you enter the living showroom, you can feel the effect of the idea.
Visible from the street, you are able to see the lit windows of the loft, it's obvious for all to appreciate the attention and feeling in which the furnishings were designed, created and assembled. You understand that you are surrounded by beauty that you can touch sofas, tables, lamps, even the pots and pans, everything is beautiful. My first dinner in the city, risotto with pumpkin and all the excitement of being part of Made in Italy.
Many of my fellow artisans have already arrived; together we are working to complete the last details. More people will arrive from Italy just in time for the opening party tomorrow. Diego (Paccagnella) and his family are already here along with people from D-A.
We are a beautiful and well-matched team we work side by side, we speak the same artisan language and we understand each other.
Thanks to the passion that unites us, we are building something great.
I'll admit, it's very exciting and it's a great feeling, a sensation that everything will run smoothly, because it is already running.