It was long time ago when we shoot our videos by using the Nokia phone and put them on our YouTube Channel: we had no experience about the procedure and were even frightened by the power of YouTube and Internet.
But today we are emotionally involved in the realization of the new videos we are shooting in these hours.
Fortunately the Nokia phone does not exist anymore and we are now supported by an excellent staff who is doing his best to offer you great images that represent functionality and beauty of our new sofa Joey with removable Chaise Longue and the sofa Johnny with one piece frame, and what about the videos related to the new collection of our tables Ring and coffee tables Circus and least but not last the armchairs Vanessa and Emilia and our chairs Judy.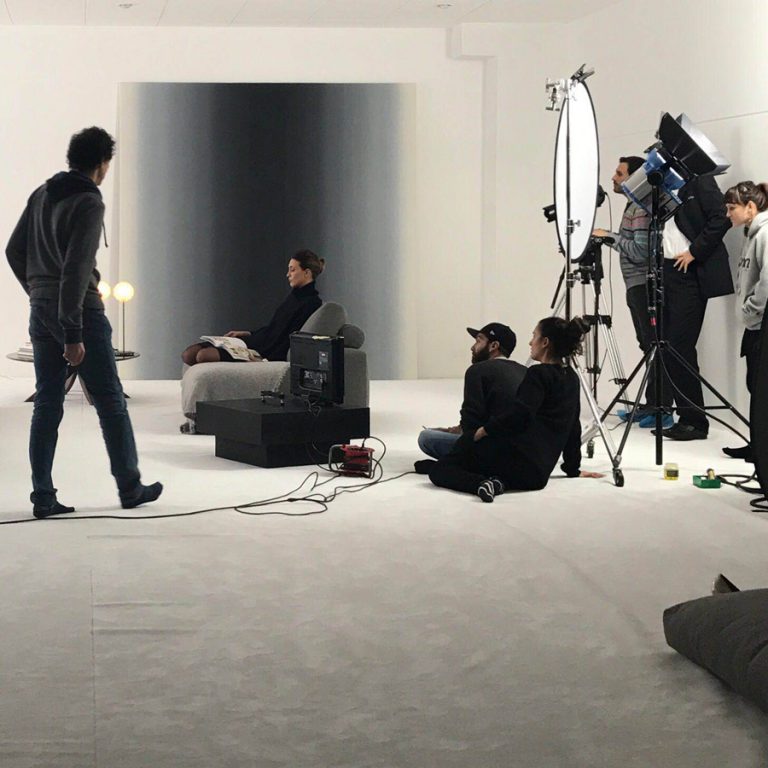 We are publishing this post while our staff is working on the shooting and we are extremely fascinated by the quality of the first tests we have had the opportunity to look at.
When we see all these people working on lights, scenic design, direction, sound and video production we can immediately understand the passion they put in their job and the excellent quality they are able to create as a result of a high quality artisan work.
In other words: it is nice to realize that our videos are created by passionate artisans that are working in the same enthusiastic way as we do when we produce our sofas, beds, armchairs, chairs and tables.
We feel this affinity for our shooting colleagues and are sure this will bring to an amazing final result that you will see on our website very soon.
In the meantime: good job to our artisan colleagues shooting the videos!