How often have you bought a sofa saying "I love it! It's fantastic, I want it in my living-room" but once you get home you realise that after all, maybe it wasn't the best choice?.
Maybe it didn't match the rest of the furniture or – like most designer sofas- the seats were uncomfortable or, even worse, you didn't take the measurements properly so find yourself with a sofa which is either too big or too small for your environment.
This is quite a normal situation in every Italian home.
The reason for this is that in most cases the customer doesn't receive adequate assistance because the seller is only interested is closing the sale.
Instead of working in the interest of the customer, trying to understand his needs and taking into consideration his personal style, he prefers to conclude the sale, even if it is not in the customer's best interest.
But most people need advice from an expert when they are planning their personal living-space.
Because when you are choosing a sofa, you are NOT buying just a sofa. You are buying a new vision of your environment.
When your new sofa comes into your home it must adapt itself perfectly to your living-room, it must match your style and satisfy your needs for comfort.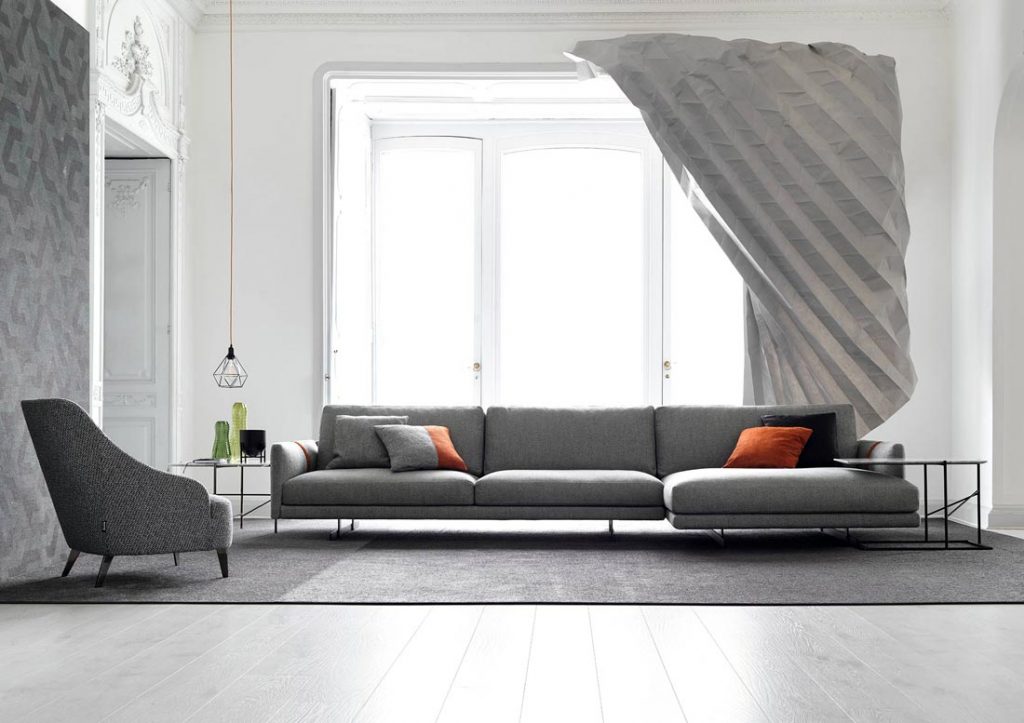 And then there is the problem of sofas, problems which, obviously, no-one mentions.
Because in photos many sofas are fantastic but, in reality, they just don't fit into your home.
An example of this are sofas with armrests which take up 60 cms of space, 30 cms each end of the sofa which, if you didn't take this into consideration before buying it, you find that they are taking up a lot of space for nothing.
This happens because the furniture producing societies follow blindly the customer's requests not considering that the customers are not experts in this field and they are often guided by their emotions, losing sight of what is really important.
But as you will have noticed, we at BertO are different.
As "captain" of the BertO ship, I feel it is my duty to bring the society founded by my family to the highest level of excellence together with the design Made in Meda which BertO has been promoting since 1974.
In order to do this I must keep raising the standard day after day so that my customers are totally satisfied with the service and the products which we offer them.
With this in mind we follow our customers from the beginning to the end, helping and guiding them step by step in their search for the sofa which is just right for them.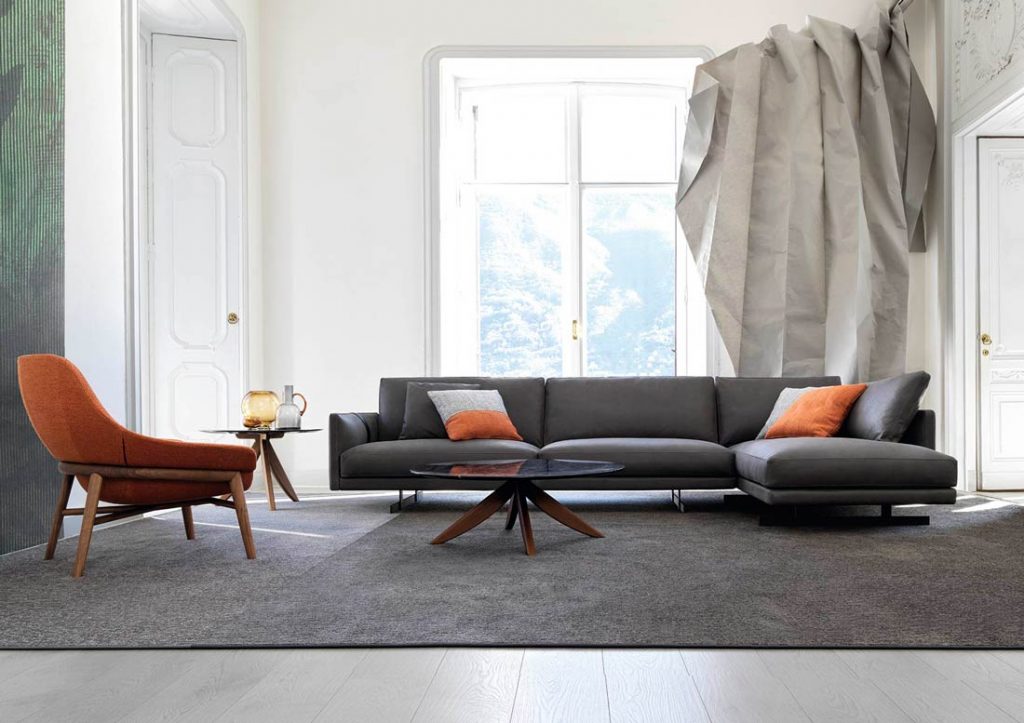 And this is why I have created Dee Dee: the first sofa to adapt itself to your personal environment.
The Dee Dee sofa is the innovative seating system by BertO which re-writes the rules of style and comfort.
Dee Dee can be developed in an infinite number of variations, all designed to satisfy the needs of even our most demanding customers.
2 armrests, 5 backrests, 5 bases and 5 special pieces from which to select the 4 basic elements which make up the essential design of this model designed by the Castello Lagravinese Studio and developed by BertO's research and development team in Meda. With Dee Dee you can create the design of your dreams, mixing and matching the elements until you have the perfect sofa which will enrich your environment.
This original sofa leaves behind the formality of other sofas forming an exclusive oasis of comfort and style.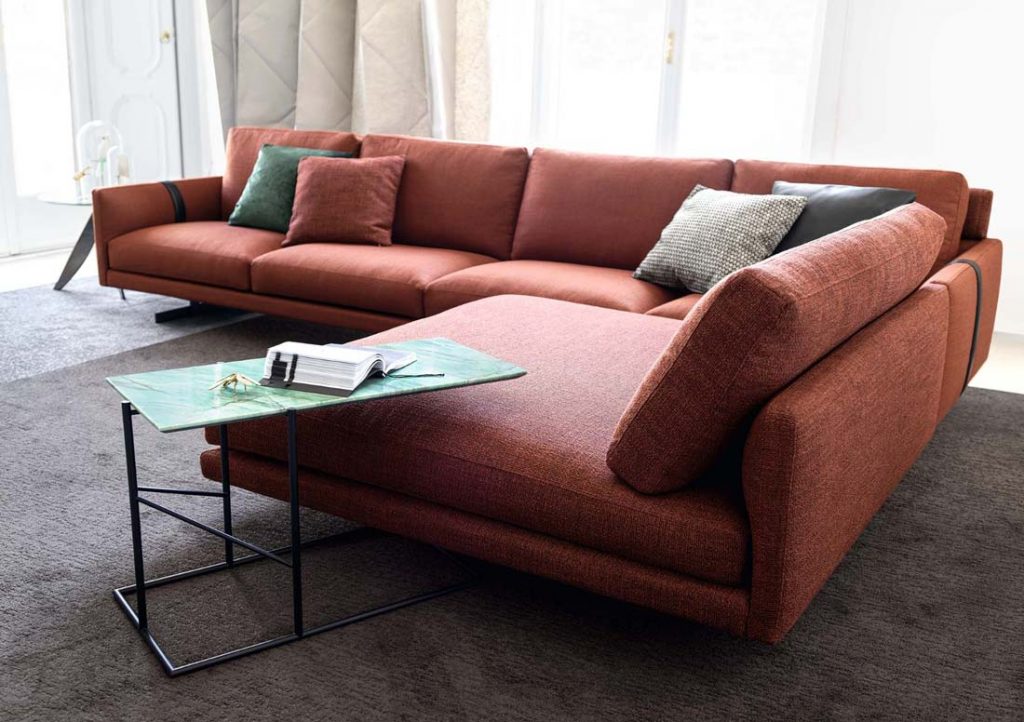 The upholstery plays a decisive role in the composition of Dee Dee.
Soft Nubuck leather and precious fabrics create a style which reflects your personality so making you the absolute protagonist of your environment, whether you feel original, elegant or extremely formal.
The Nubuck leather straps which wrap around the armrests are a detail unique to the original design by the Castello Lagravinese studio. These sartorial details, produced in the BertO workshop in Meda, identify the originality of this model which, together with the exclusive leather and fabric collections, allow you to create a unique, personal project every time.
If you wish, you can also add other stylish elements to your sofa according to your personal taste.
As I mentioned before, the possibilities are endless and Dee Dee will fit perfectly into your environment!.
Ask now for your personal consultation with one of BertO's interior designers.
Until next time,
Filippo Berto
Ask now for your personal consultation and create your own furnishing project with one of BertO's Made in Meda interior designers