We have already asked this question, on two previous occasions and we have given two different answers.
The first answer was – we strive not to make just a single product but to think of the overall project.
The second answer was – we put together a valid team of partners.
Finally, a third answer – we would like to share today in this blog the one thing that belongs to us the most. We are speaking about the talent of the craftsmen and women at the Berto Salotti laboratory in Meda, Italy.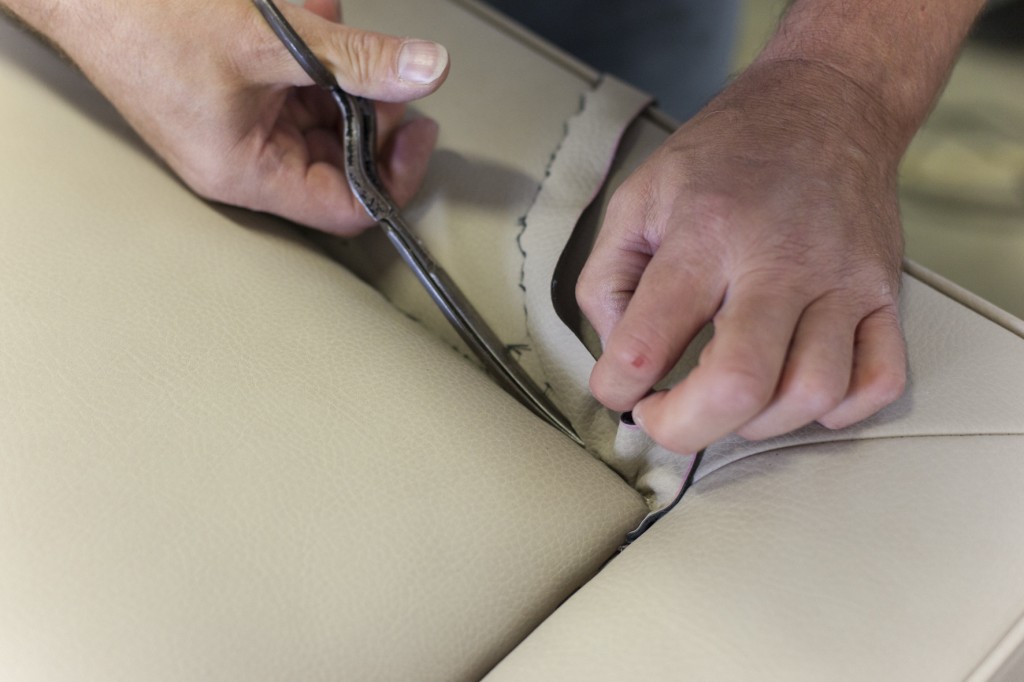 It all began with the skillfulness of Carlo Berto, co-founder of the company in 1974 along with his brother Fioravante, Carlo comes to the laboratory every day; as if it were a school, ready to share his artisan skills and knowledge of working a lifetime, with his hands.
Those same nimble hands that cut and sew, and have helped thousands of times to select the leather hides, the fabrics, to check the solid wood, to fasten the springs to the frame and finally to attach the buttons the finishing touch, he delivers his lesson like a master professor.
However, Carlo is not alone, as we stated above we are a team, from the person who prepares the shipments, calls and calls back again supplies, writes the e-mails etcetera.
To the people who drive the delivery truck and to the person who prepares our marketing.
To the person who took the microphone at a conference and to who smooth out the wrinkles on a bedspread in the showroom after the customer has left. These are the caring hands of our company.
This attention allows us to bring our artisan products to an address that sounds important: New York, NY 10010, USA, on the corner of 6th & 25th is the apartment where a prominent professional has chosen Design-Apart to exclusively remodel the loft and design handcrafted furniture exclusively made in Italy: perhaps the world's most talented country.
Together with our partners in the project, we are creating the Living Showroom, in our minds it is not a single piece of furniture but a very special project. Thanks again to Design -Apart for allowing us to be part of this extraordinary mission, which is about to be unveiled as the Living Showroom in Manhattan. We hope you will stay tuned!