Google has chosen us. Again. Honored by this attention, Berto responds.
We are pleased to participate in a project that we value highly, especially when it boosts the visibility of the Made in Italy brand around the world.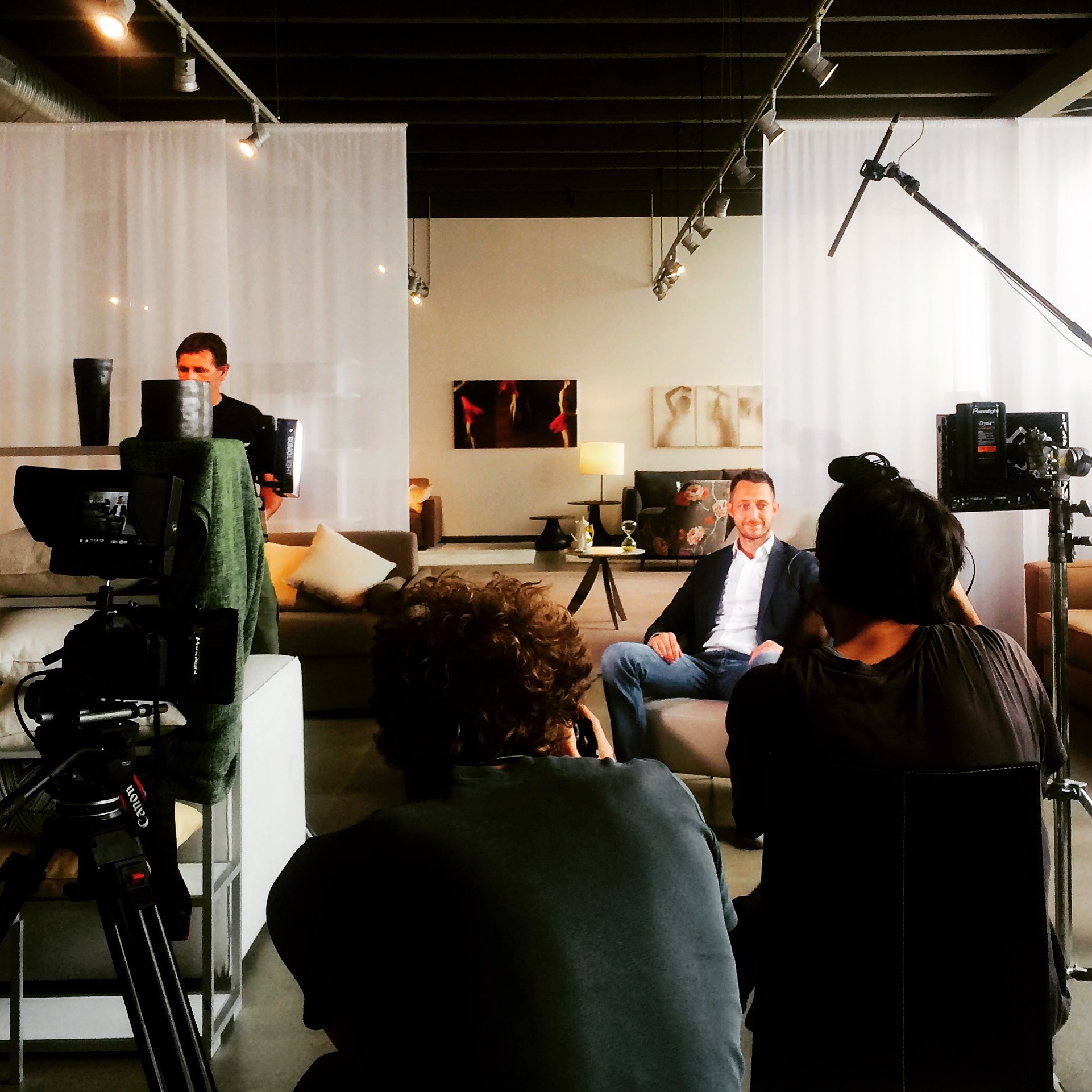 Why did Google choose us? Because, we are the example to study, our history in the upholstering business has coincided with our on-line history, which began in the late 90's with the first Berto web site. Since that time, we met many people, on and off line. Curious about our success many have asked us for suggestions concerning the internet. Googles project allows us to respond to these inquiries. Thank you Google, we appreciate the opportunity immensely!
Today, having had a few years under our belts of on-line activity, we understand more clearly, Italy's shortcomings in the internet era but that is a different matter. One thing is certain: we never stop to learning.
We spent two intense days with the crew of Google and this is what we learned.
1 – Does the internet provide a Return on Investment? Our response, "yes and no."
In regards to the Internet and social media: we have very clear objectives. We never forget that the internet is a place to create relationships; it is an extension of the "real" world, where our customers spend time. Therefore, yes, we are able to reach out to our clients and the returns have been remarkable.
The internet also provides a safe place to create bonds, discuss issues and give information; therefore, there is no performance anxiety, we give everything and anything we can: in the form of information.
2 – Is the Internet fast? Our response, "yes and no."
The internet offers everything at once, however, solid reputations takes time to build. Year after year, we renew our promises made to our customers and every year we work to nurture the trust they have placed in us.
3 – Is the Internet easy? Our response, "yes and no."
Yes, we have at our disposal technologies and sophisticated platforms that allow us to do almost anything but it is not free. "How did you make your first video?"
"We made our first video in 2006, when we needed to make it clear to a customer, how to open and closed an ottoman.
We used a mobile phone with a 1-megapixel camera; we filmed it and posted the video on YouTube. It is a short amateur video you can hear the noises of the neighborhood dogs barking and motorcycles driving down the street."
The video in one sense was very easy to film and better it was free to make, it only cost us the time it took to film it and post it.
The goal of the video was to provide something useful, easy and for "free" to help our clients understand better our products. Today our objectives have not changed but now we use better technology and a sustainable budget for an SME like ours. Making a quality video, number one it is not free and number two it is not easy.
Google just makes it look easy! With a crew of eight professionals, they prepared, organized and had a clear vision of where they were and what they wanted from us.
Pending the outcome, which we are certain, will be amazing, we would like to thank Google for choosing us (again) for their project and for their insights from the video presentation produced and released in July of this year.
In addition, we would like to thank the team that looked after us and enriched our professional lives in two days of intensive work and learning.