Starting from today you can find a special tool box in our BertO Fine Upholstery Tailoring: a "jewelry" box, a tailoring case, a tool box for you and for you customers' furniture projects.
It includes a wide selection of materials, details and finishing you can mix and use to create exclusive combinations.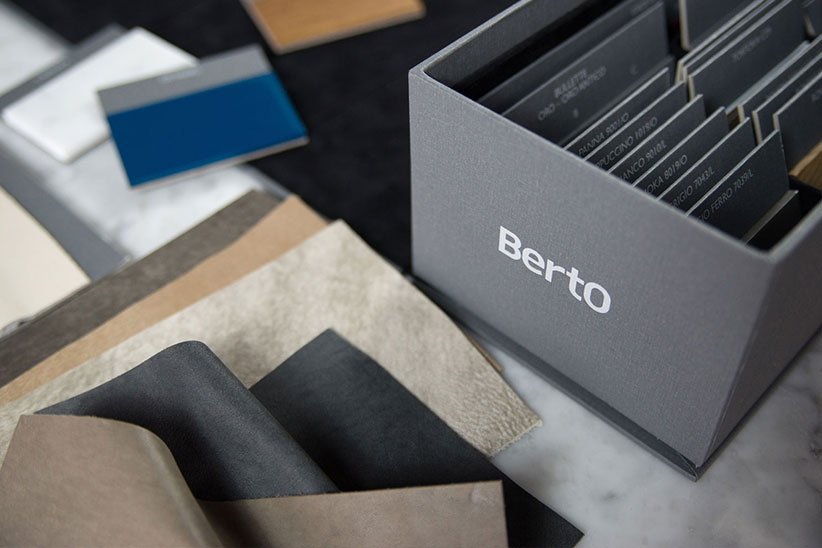 You will be able to offer your customers a special and precious instrument that will enable you to organize easily your furniture project. The BertO Box includes a great amount of different tools related to our production:
OUR CATALOGUE: sofas, armchairs, sofa beds and beds, all of them custom made available as for comfort, sizes, finishing and details.
You can choose the decorative trim or stitch, either in leather or fabric, that represents the right mood of your sofa, the perfect combination between velvet and gros grain for beds, armchairs and sofa beds.
You can arrange a combination of sofa and coffee tables according to the most elegant finishing. The ideal connection between living and dining room areas is possible thanks to our new collection 2016: the tables Ring and the chairs Judy.
RESIDENTIAL PROJECTS: we offer you our experience and the cooperation of our consultants to help you in furnishing a flat, a house, a shop, a hotel and much more.
Starting from an idea or from a white sheet of paper we can realize together with and for you our most exclusive projects.
Dial the number +39-0362-333082 to get more information and discover our BertO Box in our showrooms in Meda and Rome.
Send an email to servizio.clienti@bertosalotti.it or dial the number +39-0362-333082.