We are really happy to present you our new Collection of design products: every single item in the collection is custom made available and offers an exclusive and totally personalized comfort.
The Collection 2016 includes linear and sectional sofas, coffee tables, tables, armchairs and chairs.
We started from an important point of view: we would like to satisfy even the most demanding requests for comfort coming from our customers and set them in such a tasteful way to give you the perfect idea of our personality.
Every detail in our collection, every single padding, every stitch or size has been created according to our idea of production: a totally custom made product.
The new Collection 2016 was born just by thinking about one idea: become the designer of your own comfort.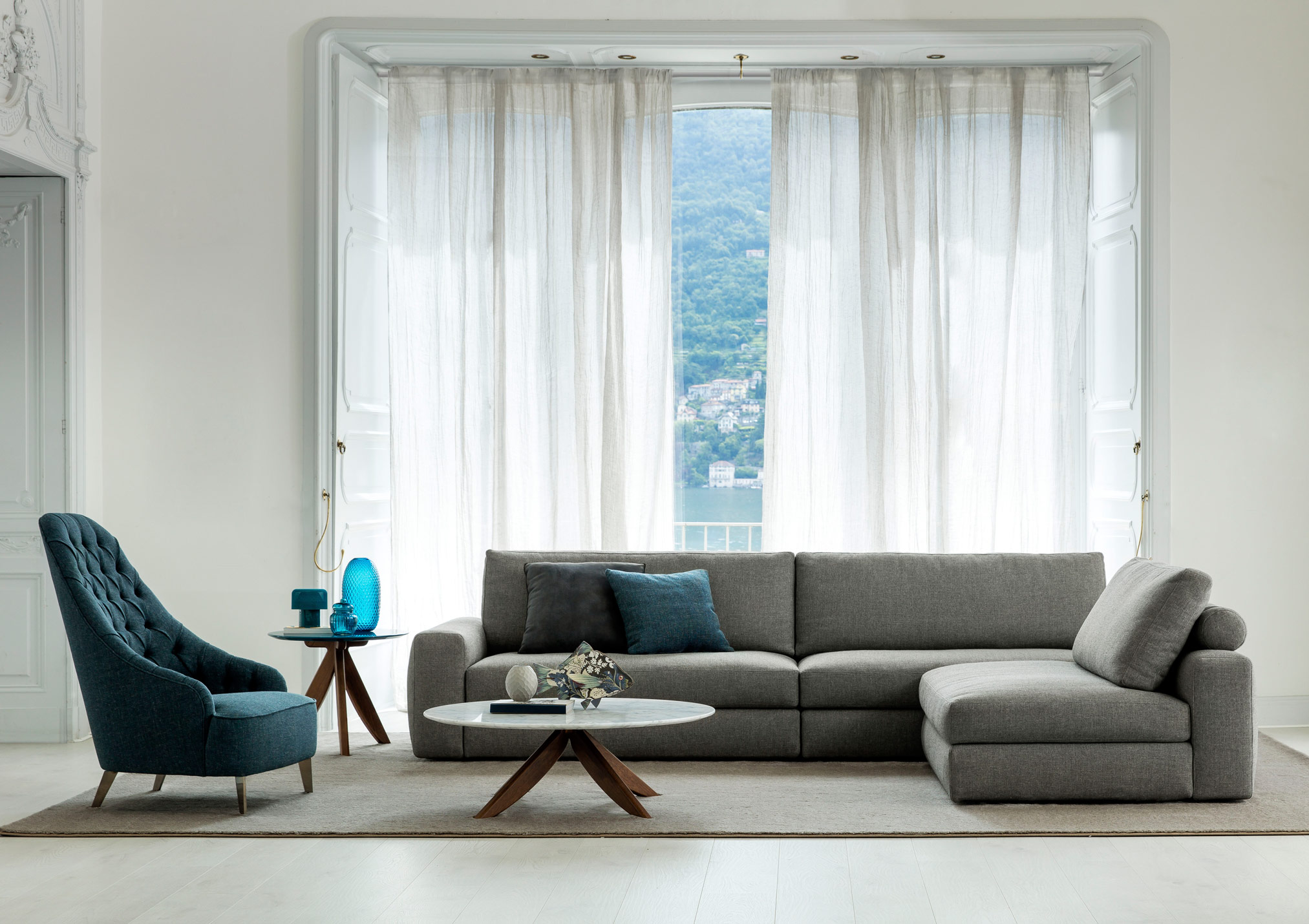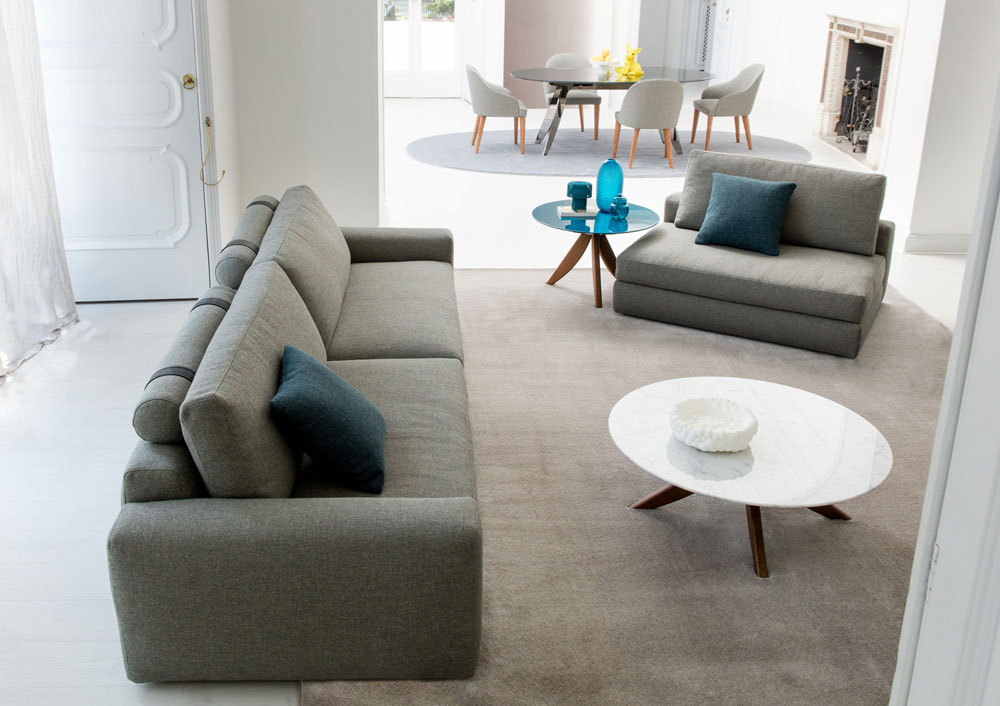 The main protagonists are the Sofa Joey with separate Chaise Longue and the sofa Johnny with one-piece frame: they are characterized by an exclusive comfort created according to the customers' requests and thanks to the most innovative technologies and padding details.
We can offer an extremely important and sophisticated comfort, durable in time thanks to technical details created to satisfy every single request.
And above all the comfort can vary according to the customer's needs that are the reason why the sofas Joey and Johnny are available in two different models: "Sport" version with low backrests and deep and comfortable seat, or "Comfort" version with high and supporting backrests for your shoulders and a less deep seat.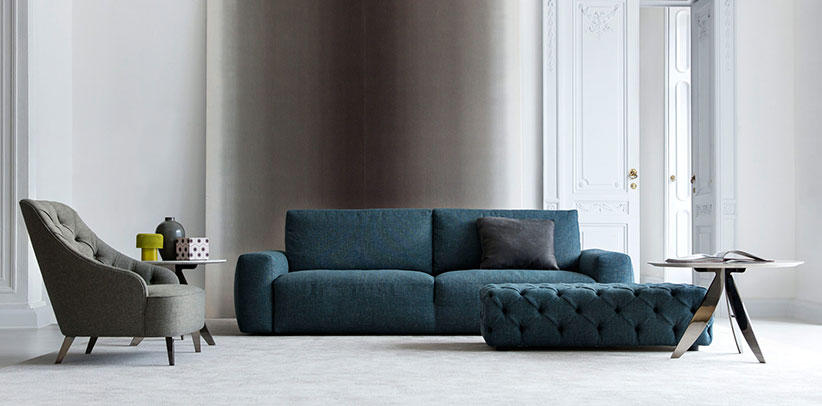 We hardly work on precious finishing and rich details, such as the belts made of Nabuk leather for the supporting roll cushions or the most innovative materials to guarantee a highly performing and durable comfort.
The result of our commitment is a high quality collection made of durable and performing materials which are resistant and durable in time.
As all products from our BertO catalogue even the new sofas Joey and Johnny are custom made available.
For more advices you can contact our furniture consultants.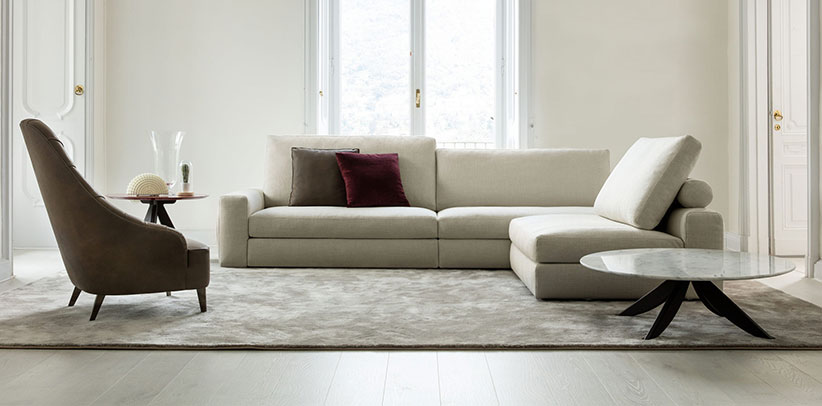 The armchair Vanessa4newcraft with Denim cover was exclusively created during the exhibition New Craft, held by Stefano Micelli for XXI Triennale in Milan.
It was the main subject of our third crowdcrafting project, an open day to realize our armchair. The extraordinary experience with vanessa4newcraft is now visible on a video that shows all the exciting moments during that day: the armchair vanessa4newcraft, that is the result of our efforts, has handmade Denim cover with "vintage" look, 3D printed buttons and steel feet with bronze finishing.
It has become immediately a basic part of our Collection, together with the armchair Emilia Capitonnè: both of them have been realized by using many different materials, such as velvet, leather, fabric and Nabuk leather.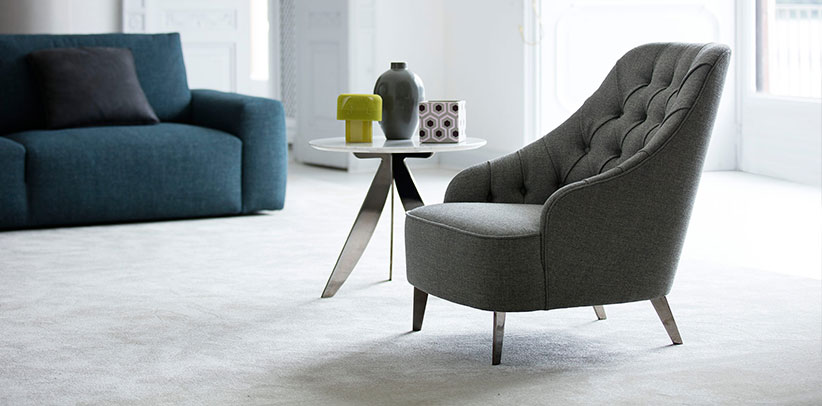 The chairs Judy are the latest production in our Collection and furnish the dining room in a typical BertO's style.
They were created after the experience we had with the armchairs Vanessa and Emilia: round shape, thin structure, modern and soft look.
They are available with or without armrests, with fabric or leather cover, or with a custom made combination of materials and colors.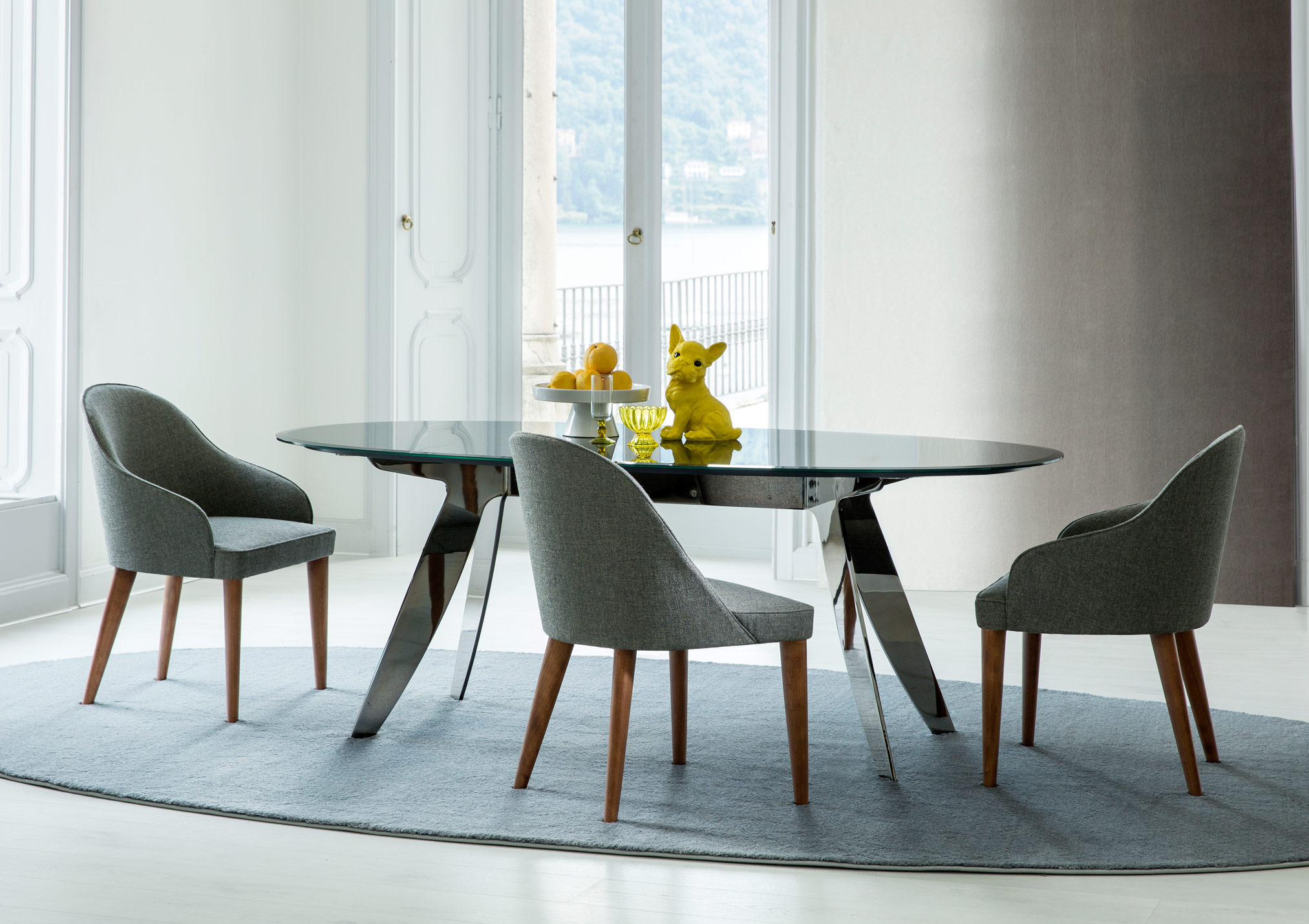 It is a great challenge for all of us but it provides a great opportunity to furnish the living area as a whole by combining tables and chairs with an infinite combination of materials totally custom made.
Our New Collection includes even the tables Ring: they are characterized by an exclusive finishing as for the legs, made of black chromed steel or solid wood. You can get the top of the table either in tempered glass or in marble.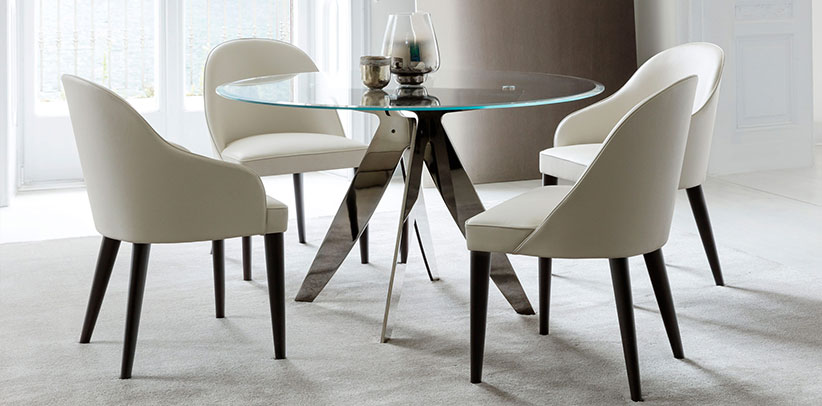 And do not forget the new entry available in our showrooms: the special tool box including all materials, finishing, profiles and stitches to create exclusive combinations and atmospheres.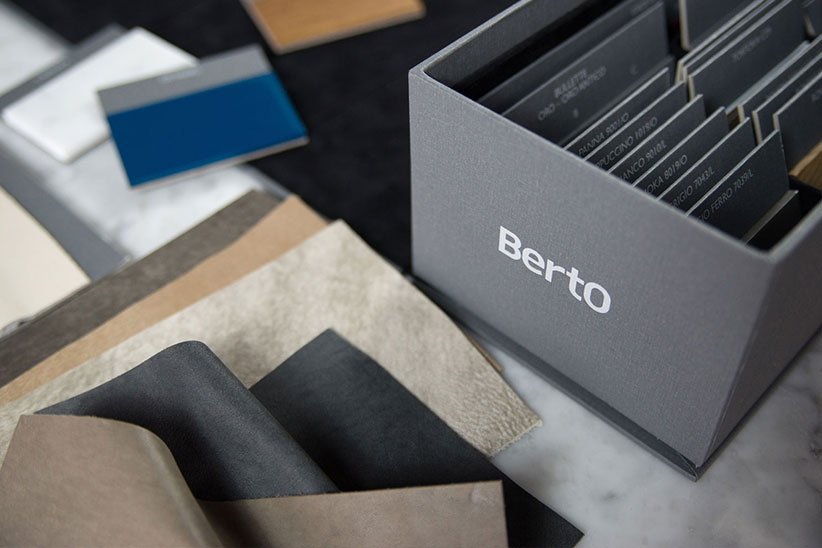 Discover the New Collection 2016 in our showrooms in Meda and Rome or online.
Ask our furniture consultants for more advices, they will help you in choosing the right product for you, from the model up to the last detail: everything is custom made available.
Send an email to servizio.clienti@bertosalotti.it or dial the number +39-0362-333082.