We are pleased to introduce our new classic sofa Callas.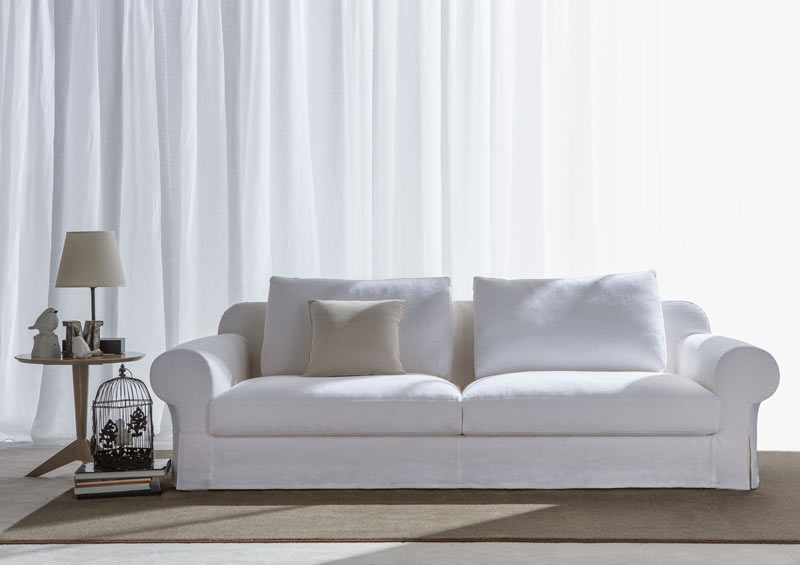 We have recently inserted a new model in our Berto classic sofa collection. This was definitely an ambitious decision knowing that it would clash with the ideas of what is a traditional sofa. Callas had to be contemporary, and at the same time reflect the aesthetic values of being classical and traditional.
The challenge for us was simple: we focused on a very traditional shape; our goal was to overcome the clichés and design a completely new contemporary model that reflects tradition. The result is clear, Callas is a sofa with great personality, exactly as its name implies, designed to meet the aesthetic requirements of tradition and the most demanding desire for comfort. Callas is suitable for classic, elegant and even modern environments.
We began the design process for Callas from an extremely traditional model: the rounded arm sofa with cushioned seating, a constant in nineteenth-century English living rooms. However, to make it "contemporary" we had to work on its proportions therefore we made it extremely generous in size. Unlike the classic nineteenth-century sofa, which was fixed and rational, the arm of Callas however, follows suit with the external structure, increasing the volume also increased its' proportions.
Perhaps the most distinctive features are the backrest cushions and details that reveal its depth and volume, helping to make Callas' a classic yet contemporary sofa full of charm.
Callas also uses modern technology and materials that provide the highest quality and durability while being extremely comfortable.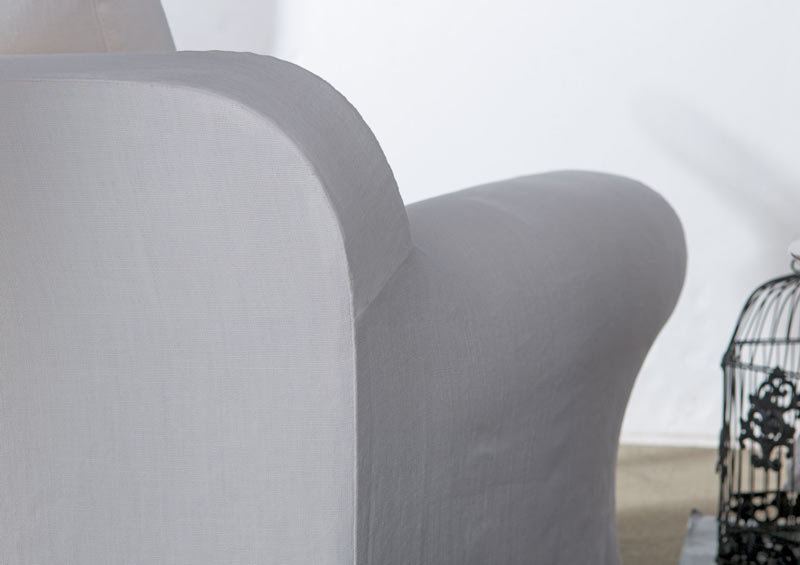 The structure does not leave anything to chance: solid wood frame (guaranteed for twenty years), beech wood feet, vertical elastic straps and horizontal springs, goose feather pillows covered in differentiated polyurethane foam, while the backrest cushions are 100% goose down with polyurethane foam inserts.
Even Callas enjoys the proverbial versatility of being a Berto sofa, with more than 3500 removable fabric-covering possibilities or leather (in this case not removable).
Like all other Berto sofas, Callas is made entirely by hand in Brianza and can be customized in size and in comfort depending on your needs.
In the photos, the three-seater classic Callas sofa, file size: 253 cm (length) x 104 cm (depth) x 84 cm (height). Here is the data sheet for Callas.

We invite you to contact our home-furnishing consultants: Arianna, Maurizio, Carlo or Fabio for a custom quote.