In our BertO showroom in Meda, we organised a day dedicated to our special customers.
Our interior designers gave particular care and attention to all the customers who were present, accompanying each of them to see a preview of the new models in the BertO 2020 Collection.
Coccole & Design
This meeting in Meda turned out to be a great success and it was the beginning of the Coccole & Design afternoons repeated also in the BertO showroom in Brescia.
BertO's CEO, Filippo Berto, together with Art Director Alessandro Castello, spoke about how design is able to enhance all the areas of your home starting from basic ideas such as where to position a sofa to produce the best effect.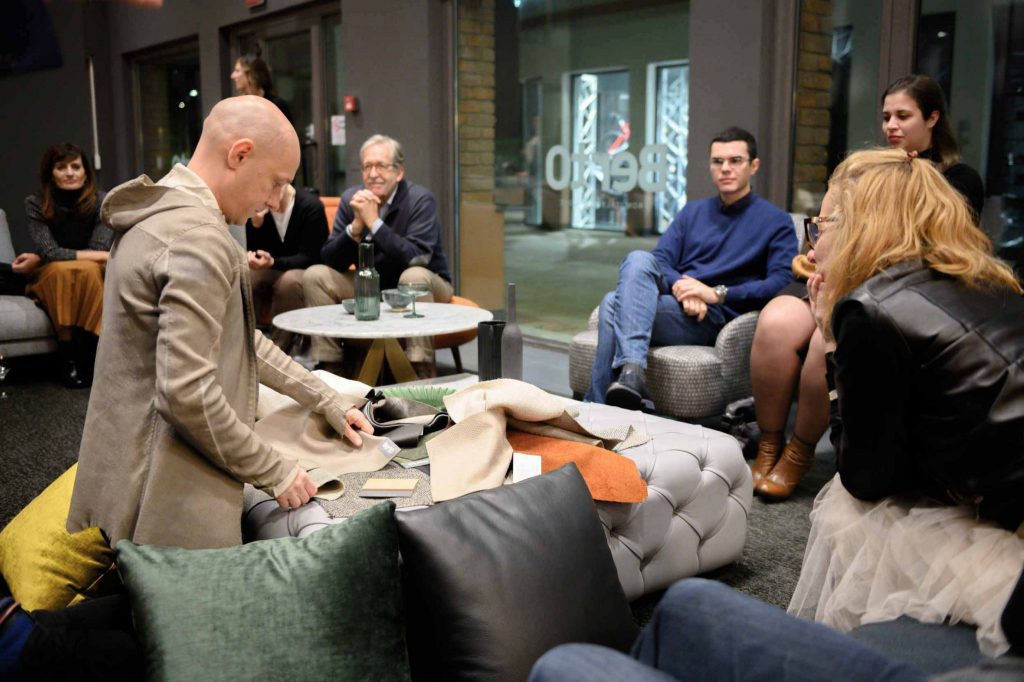 Filippo Berto and BertO design.
Filippo Berto is the owner of Berto, a society founded in Meda in 1974 by brothers Fioravante and Carlo Berto, Filippo's father and uncle.
He entered the society in 1997 and, thanks to the Internet, he transformed the artisan family workshop into an international case study for innovation.
Today at BertO he is the reference point for contemporary design.
Filippo Berto personally follows the styles and the designs of the collections working closely together with the artistic designers and the BertO centre for research and development.
Alessandro Castello of the Castello Lagravinese Studio
Alessandro Castello is BertO's art director together with Mariantonietta Lagravinese from the Castello Lagravinese Studio.
The studio has been managing several prestigious furnishing societies and important projects throughout the world for over twenty years. .
Thanks to their ability to understand the continual changes in taste and styles, Alessandro Castello and Mariantonietta Lagravinese have achieved numerous international successes and recognitions.
During the Coccole & Design afternoons with our customers in Meda, Alessandro Castello spoke of the many difficulties that can arise when you are planning to furnish some of the areas of your home, especially the living area.
According to Alessandro:
"every space must reflect your own personality".
There are certain areas which are particularly versatile and where it is simple to create a furnishing scheme by combining various elements.
But very often, the exact opposite happens.
Our aim is to exalt the personality of our customers with the spaces which are available by creating a personal dream project.
None of the fabric in our collection can be considered homogeneous, many have different shades and nuances of temperature and tones and contrasting hues and although this is the characteristic which makes our fabric luxurious and unique, it is also where we can find major difficulty.
How can we match accessories and decorative elements such as cushions, carpets and coffee tables?
How can we choose the most modern and suitable finishes which will create your ideal habitat?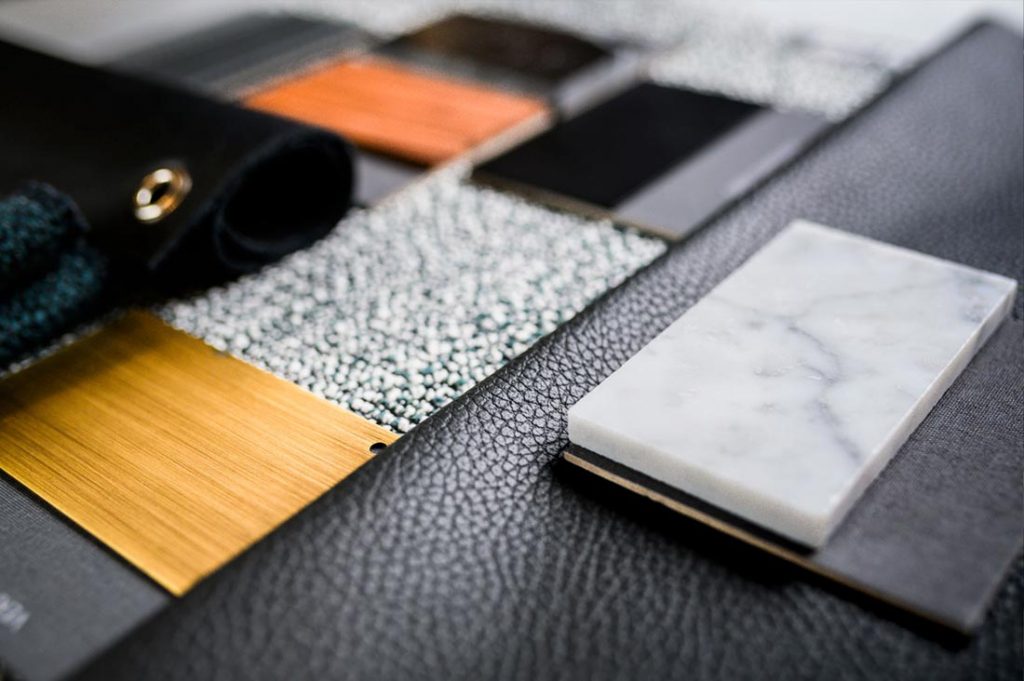 It is with all this in mind that, together with Alessandro, we have developed a specific consultancy service based on the unique BertO Style, offering a selection of materials which are extremely elegant, luxurious and unique, just like the leathers and fabrics of the 2020 Collection.
Thanks to the BertO Style it is possible to create a dream furnishing scheme for the living area which reflects the personality of each of our customers.
Together with them we study their particular problems in order to find the ideal solution for their homes and then, thanks to our collection of precious materials and exclusive finishes, we combine accessories like cushions, armchairs and coffee tables to create the habitat of their dreams.
Coccole & Design has thus become the stage where we can present the new BertO project: the Dee Dee Sofa composed of numerous decorative elements which can be personalised and combined with the accessories in our collection.
Ask for your free consultation with one of our interior designers.
Write to servizio.clienti@bertosalotti.it or call +39 0362 333082 to make an appointment.
Have a look at the video with our customers' comments.
Ask now for your personal consultation and create your own furnishing project with one of BertO's Made in Meda interior designers