There are situations, (in life) that eventually cast a light on those who work in a laboratory, those who work with their hands, year after year; an entire life.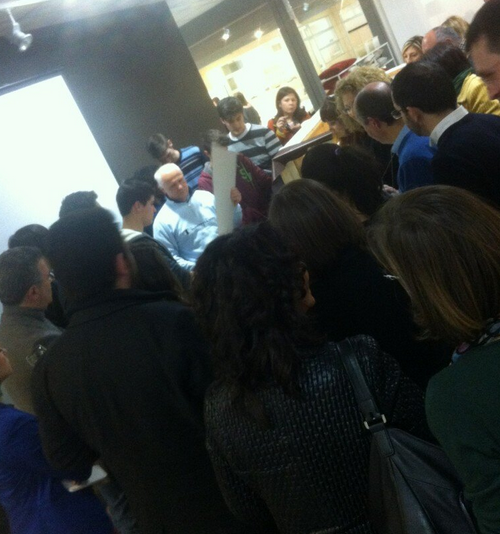 (How wonderful, in the background there is a spontaneous applause of those present listening to the words of one our master craftsmen, Mr.  Flavio, "Yes, I have been doing this work for 39 years.")
There is a group of people who we define as the, "public" who, in this moment, are in the act of observing a craftsman at work, the way one would watch TV: with interest, curiosity, they are amused and they are willing to participate. One might almost say: to win. There is direct participation, the Anglo-Saxons would say, "hands-on".
The third workshop of #divanoXmanagua was an extraordinary day, characterized by an involvement beyond all our expectations, more than in the first two workshops, we profoundly feel that the work of interest and becoming more understood.
And, we ourselves understand the reality of what we have been saying all along: communicating our work as craftsman is what qualifies us and brings us closer to people in the right way:
no more stereotypes associated with small scale manufacturing, but the strength of innovative proposals, energetic projects, the use of technology, communication, and young people … that's the future.
As always, a special thanks to our project partners Terre des Hommes Italy and the Training Center AFOL, as well as the Girl Geek Dinners  group in Rome, who hosted the evening with an interesting report on Corporate Social Responsibility.  
Here is the storify on the event.  Don't miss our next appointment, Thursday, March 14th in Meda, for the fourth workshop of the #divanoXmanagua!